iPad mini US shipment dates improve to one week for first time since launch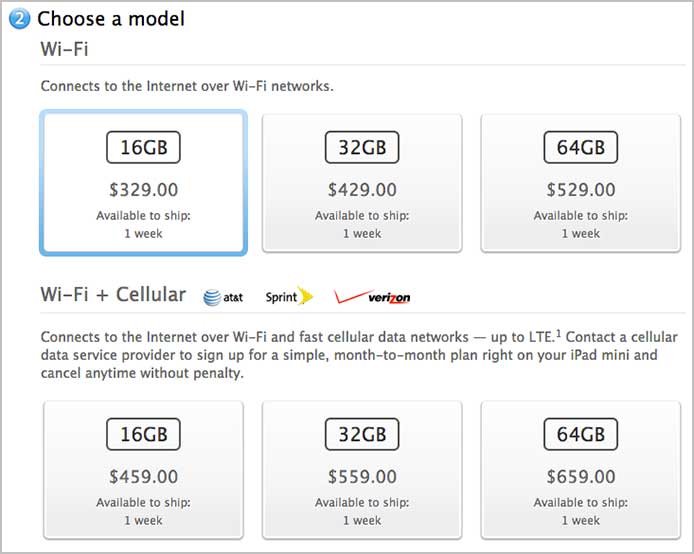 AppleInsider is supported by its audience and may earn commission as an Amazon Associate and affiliate partner on qualifying purchases. These affiliate partnerships do not influence our editorial content.
Supply of Apple's iPad mini appears to be finally catching up with demand as the company's online store is now showing one-week ship-by dates for all models in the U.S.
The change comes just days after Apple announced it would be releasing the 7.9-inch iPad in China on Dec. 14, suggesting that supply is somewhat stable after Apple Stores saw complete stockouts of the device over its launch weekend.
While shipment quotes are still not at "in stock" availability on Apple's digital storefront, the shipping improvement could mean that the iPad mini supply chain is now in full swing. Stock at brick-and-mortar Apple Stores are unknown, but the ship times are similar to those seen by the iPhone 5.
According to one analyst, and independent checks by AppleInsider, as of last week customers have been able to walk in and purchase an iPhone 5 at a number of Apple Store locations.
For those readers not able to wait the week for an iPad mini to ship from Apple, a number of Authorized Apple Resellers have supply on-hand and ready to ship.