Apple's iPad mini already on pace to outsell Retina iPad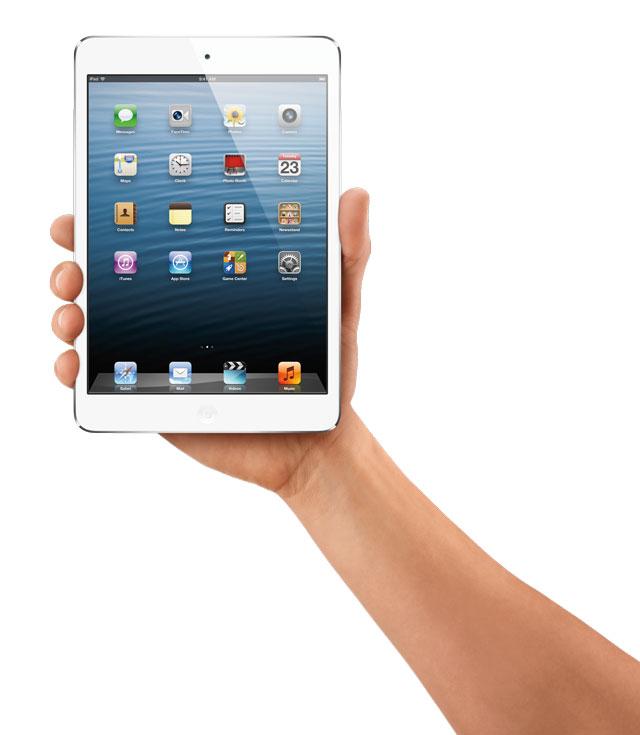 The iPad mini is an instant smash hit, set to quickly eclipse the full-size iPad with sales as high as 12 million units in its first quarter, according to a new report.
Apple originally expected to sell 6 million iPad minis over the holidays, but has doubled its orders with display panel makers to more than 12 million, NPD DisplaySearch analyst David Hsieh said to CNet. Demand for the iPad mini is so strong that's selling better than the new fourth-generation iPad, he said.
"It seems people especially like the size," Hsieh said. He expects Apple will adjust its product portfolio next year to accommodate for strong demand for the iPad mini.
Currently, display panels for the 7.9-inch iPad are being built by AU Optronics and LG Display. But if sales reach 50 million units, Hsieh said Apple will need to find other panel suppliers to meet demand.
The comments from NPD corroborate what analyst Shaw Wu of Sterne Agee said earlier this week, when he indicated that sales of the iPad mini have been cannibalizing those of larger 9.7-inch iPad. Wu said that sales of the full-size iPad have been slower than expected, while iPad mini demand has been greater than Apple anticipated.
Overwhelming demand and reported production issues continue to be an issue for Apple with only a week and a half left until Christmas. Apple's online store advertises that iPad mini purchases are available to ship in one week, indicating that supply has not yet caught up with demand.
The company has not disclosed sales of the iPad mini specifically, but announced that total sales over the launch weekend for the mini and the fourth-generation iPad reached 3 million units.