Apple's new iMac confirmed to be incompatible with VESA mounts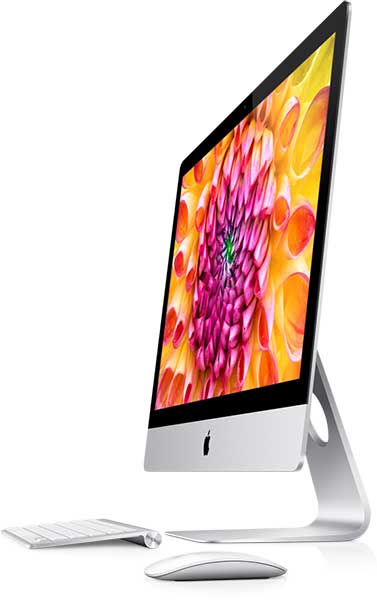 In somewhat of a regression in function from its predecessors, it has been confirmed that Apple's new iMac line of all-in-one desktops are not compatible with mounts certified by the Video Electronics Standards Association (VESA).
Although the new iMac is thin and light, making it a prime candidate for various alternative mounting positions such as on a wall, Apple did not design the unit to be used with VESA-compatible mounts. The company has previously offered VESA support on earlier iMacs and the current Thunderbolt Display.
Apple blog MacTrast received confirmation of the change in email form on Thursday, confirming what many suspected as there has been no mention of VESA compatibility since the iMac was unveiled in October.
"The new iMac is not VESA mount compatible at this time," said an Apple representative. "We appreciate your feedback on this feature and will take it into consideration."
The statement is in line with an on the Apple Online Store

">product page

for a VESA mount adapter kit does not mention the 2012 iMac as a supported model.
It is unknown why Apple chose not to offer VESA mount support, but it can be speculated that the radical new design of the iMac was a contributing factor. In lieu of an Apple-made product, third-party manufacturers are working on VESA adapters that attach directly to the built-in stand.