Rumor: Apple planning low-cost iPhone with larger display for late 2013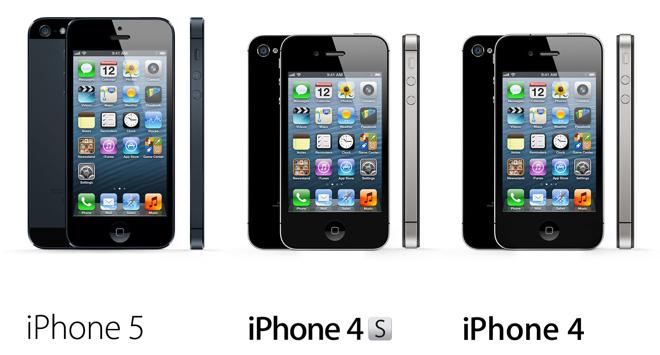 A new rumor claims Apple plans to launch a low-cost iPhone with a larger display in emerging markets in the second half of 2013.
The source of the rumor is the much-maligned DigiTimes, which has a questionable track record with respect to Apple products. In a report published on Tuesday, the publication cited supply chain sources who said Apple is working on the new, cheaper iPhone for launch later this year.
"Some sources claimed they had seen the sample of the low-cost iPhone, which will come with a larger display, meeting the prevailing trend for the adoption of 5-inch displays for high-end models," the report said. "They added that the low-priced iPhone will also have a brand new exterior design."
It's said that Apple's success in China with the iPad mini, which has a lower entry price than the full-size iPad, may be driving the company's alleged interest in a cheaper iPhone for emerging markets.
It was also suggested that a cheaper iPhone could rely on Qualcomm's latest Snapdragon chipsets, namely the dual-core MSM8960 or the quad-core APQ8064.
But rumors of a cheaper iPhone intended for emerging markets are not new, and Apple has yet to release such a device. That hasn't stopped analysts from predicting that Apple will eventually take that approach with a new iPhone model.
Future growth in the smartphone market is expected to come from countries like China, where customers prefer less expensive smartphones that can be purchased without a contract subsidy. Currently, Apple's cheapest option is the 8-gigabyte iPhone 4, which is available for free with a new two-year service contract, or for $450 unlocked and contract-free.
Apple has gradually expanded its iPhone lineup over the years by offering previous-generation models at lower prices. But some investors believe Apple should do more — as it did in expanding the iPad lineup with the 7.9-inch iPad mini.
Apple's new smaller iPad has been an instant hit in China, where customers have shown "insatiable demand." Both Hong Kong and mainland China have seen stock-outs and limited availability of the iPad mini since the device went on sale in late 2012.