'Insatiable demand' for iPad mini drives stock-outs in China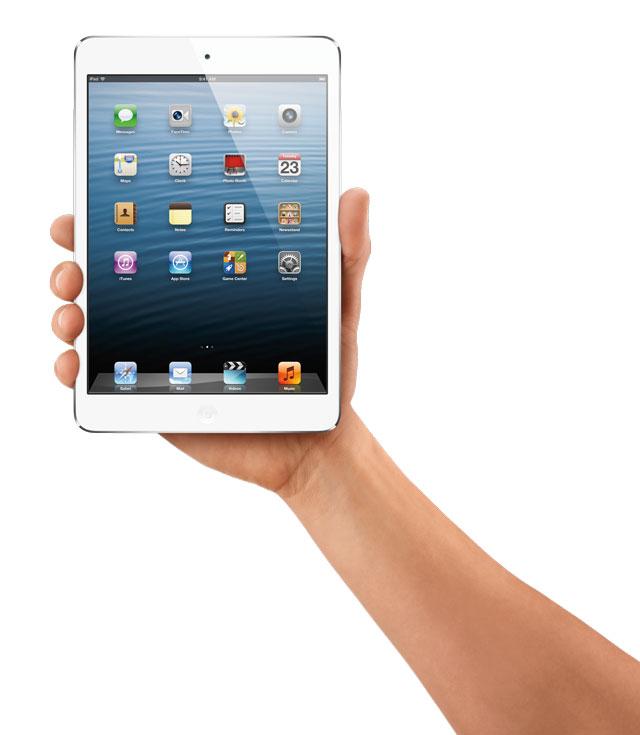 Customers in both Hong Kong and China have demonstrated considerable interest in Apple's newly launched iPad mini, leading to stock-outs and limited availability.
Brian White of Topeka Capital Markets said his checks in China and Hong Kong have found there is "insatiable demand" for the iPad mini. While Apple's smaller iPad launched in Hong Kong on Nov. 2, nearly all models of the 7.9-inch tablet were completely sold out this week.
And in mainland China, the iPad mini went on sale Dec. 7, where it was also met with strong interest. The iPad mini has also been out of stock at Apple's retail stores in China this week, White said.
"Prior to the China launch, we indicated that the iPad mini would be the 'next big thing in China' and we believe this phenomenon is starting to develop," he said. "In our view, the smaller form factor and lower price point will allow Apple to sell the iPad mini in more meaningful volumes versus the regular-size iPad."
In fact, his checks in both Hong Kong and China have found that the iPad mini has already proven more popular with consumers than the fourth-generation iPad.
As for the iPhone 5, Apple's latest smartphone debuted on Sept. 21 in Hong Kong and Dec. 14 in China. Over the past week, iPhone 5 stock has improved and is now more widely available for walk-in customers in both Hong Kong and mainland China.
"After the Galaxy S III and Galaxy Note I/II became more popular than the iPhone 4S in recent months, our discussions now indicate that the iPhone 5 has recently become the most popular high-end smartphone at the resellers that we spoke with," he said.
Topeka Capital Markets has maintained its 12-month price target of $1,111 for AAPL stock. White is especially bullish on Apple, with a price target nearly twice the company's current trading price, and significantly higher than an average target of $740 among major analysts.