Apple CEO Tim Cook meets with China Mobile, world's largest carrier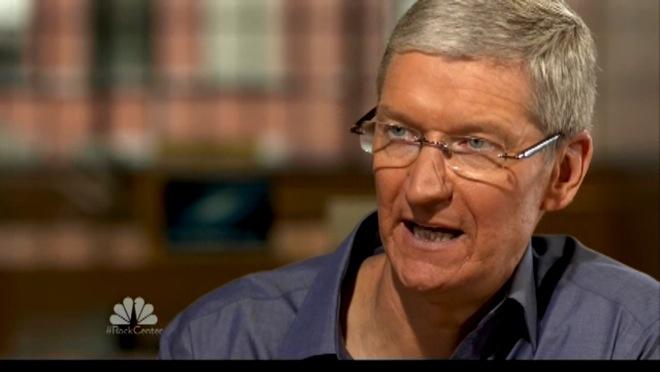 While in China, Apple Chief Executive Tim Cook gave an interview with local media, in which he revealed that he met with China Mobile, the world's largest wireless carrier.
Cook declined to say in his interview with Sina Tech what came of his meeting. Rumors of the iPhone becoming available on China Mobile have persisted for years, but no deal has been struck yet.
A spokesman for China Mobile confirmed to CNBC that the talks took place, and said the two sides discussed "matters of cooperation." No further details were given, as a confidentiality agreement was reportedly signed.
Currently, the iPhone is available on carriers China Unicom and China Telecom. China Mobile's president confirmed a month ago that talks with Apple were ongoing, but a deal had not been reached.
Analyst Amit Daryanani of RBC Capital Markets believes Apple could earn 13 percent of China Mobile's 75.6 million high-speed 3G subscribers. That doesn't include the nearly 700 million total subscribers the carrier has, some of which could switch to smartphone plans for the iPhone.
Daryanani predicted in November that a potential deal with China Mobile could add about $3 to Apple's annual earnings per share, and $45 to the company's stock price.
The number of 3G subscribers in China grew 88 percent year over year in 2012 to 222 million. China Mobile is the only major carrier in the country that does not have a deal for Apple's iPhone, which market watchers believe has helped to stifle the carrier's smartphone adoption rates.
Also while in China, Tim Cook visited an Apple reseller with marketing chief Phil Schiller. The two were spotted by AppleInsider reader Anthony while they spoke with the staff at Dragonstar, an Authorized Apple Reseller at China World Shopping Mall.