Apple investigating location-based emergency app for iPhone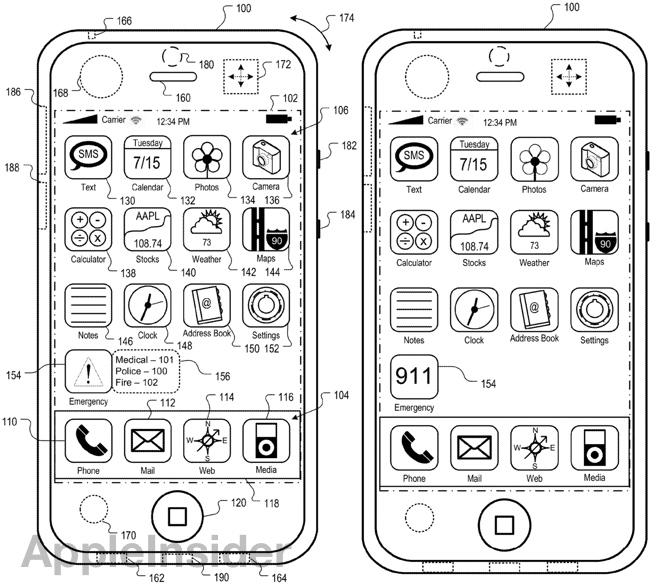 Apple has shown continued interest in offering easy access to local emergency services when traveling through the iPhone.
The concept is detailed in a patent continuation published by the U.S. Patent and Trademark Office and discovered by AppleInsider on Thursday. Entitled "Location-Based Emergency Information," the proposed invention is credited in part to Scott Forstall, Apple's former chief of iOS who was chased from the company late last year.
"When a person travels abroad, emergencies can occur," the filing states. "For example, the person can become injured in an accident, be a victim of a crime, or lose their travel documents. In those situations, having knowledge of contact information for local emergency services or the pertinent consular services can be beneficial."
Apple notes that the process of gathering local emergency service information before traveling can be time consuming, particularly if a person plans to stop in multiple cities or countries. It's also likely that a traveler would neglect to gather this information entirely, potentially placing them in a bad situation.
To resolve this issue, Apple's concept includes an "Emergency" Application for iOS that would give users quick access to local medical, police or fire assistance, based on the current location of their iPhone.
The information could allow users to quickly contact emergency authorities in foreign countries, where users may not know the proper emergency number. Or in the U.S., it might provide direct numbers for non-emergency calls to authorities, preventing unnecessary calls to 9-1-1.
In one illustration, the iPhone app is shown with a unique application "drawer" that Apple said could slide out when selected. This would allow users to then tap on which emergency response service they wish to contact.
In addition to Forstall, the application is also credited to inventors Gregory N. Christie, Robert E. Borchers, and Imran A. Chaudhri. The continuation filing, made in September of 2012, stems from a patent originally filed in June 2007, around the time that the first-generation iPhone went on sale in the U.S.