Rumor: Alleged cheaper iPhone may feature U.S.-made chassis with "see-through" design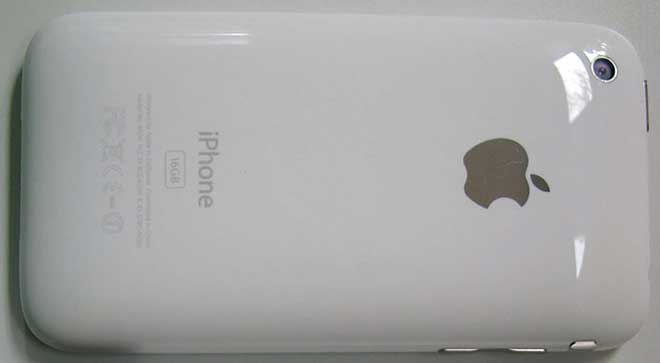 As rumors of an inexpensive iPhone model bound for a 2013 release gain momentum, fresh reports from upstream supply chain sources claim the purported handset's enclosure will be made of plastic by a company based in the U.S.
Citing people familiar with Apple's supply chain, the sometimes reliable DigiTimes reports the entry-level iPhone's chassis could be sourced from an unnamed U.S. electronic manufacturing service provider. According to these sources, the casing will use plastic instead of the current aluminum-and-glass theme seen on the iPhone 5.
The publication goes further, claiming that separate rumors point to a new design in which the internal metal sub-structure is visible through a "special design," alluding to a type of "see-through" aesthetic. While Apple has used Corning's Gorilla Glass as a backing to the iPhone 4 and 4S, the substrate has always been layered with opaque paint.
It remains unclear whether the supposed design will be adopted, but a "see-through" casing seems unlikely given the lengths to which Apple went to fight light leakage that negatively affected the iPhone 4's camera sensor.
Sources say the components required for the rumored handset are currently undergoing a validation process ahead of an expected launch date in the second half of 2013.
Monday's report elaborates on rumors from last week that proposed Apple would add an inexpensive handset to its lineup sometime this year. The rumors caused quite a stir with mainstream media outlets, which cited their own sources as saying the launch of a more affordable iPhone was imminent. In one case, Reuters withdrew a story that claimed Apple marketing chief Phil Schiller said his company is not in the business of making cheap, low-cost products after "substantial changes" were made to the original report.