Tim Cook: Apple's product pipeline is 'chock full' of 'incredible stuff'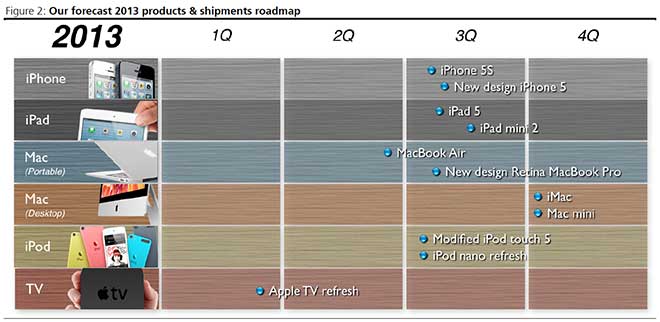 Apple Chief Executive Tim Cook teased on Wednesday that his company has big plans for the rest of 2013, though he unsurprisingly declined to get into specifics.
Cook told analysts during his company's quarterly earnings conference call that Apple's product pipeline is "chock full" of "incredible stuff." He said Apple has many ideas about where it wants to go, and will reveal those plans when the time is right.
Among the plans for 2013 are continuing improvements to the Maps application that debuted in iOS 6. Cook revealed that local information and 3D flyover data will be added and enhanced over time.
The CEO also revealed that usage of Maps is "significantly higher" than it was prior to the launch of iOS 6. Previously, the Maps application was driven by Google Maps, and did not offer features such as turn-by-turn directions.
But Cook also noted that while his company could simply slap the Apple logo onto a product and it would sell, that's not their approach.
"The most important thing to Apple is to make the best products in the world that enrich customers' lives," Cook said. He said that Apple is "not interested in revenue for revenue's sake."