Some 21- and 27-inch iMacs begin trickling into Apple's reseller channels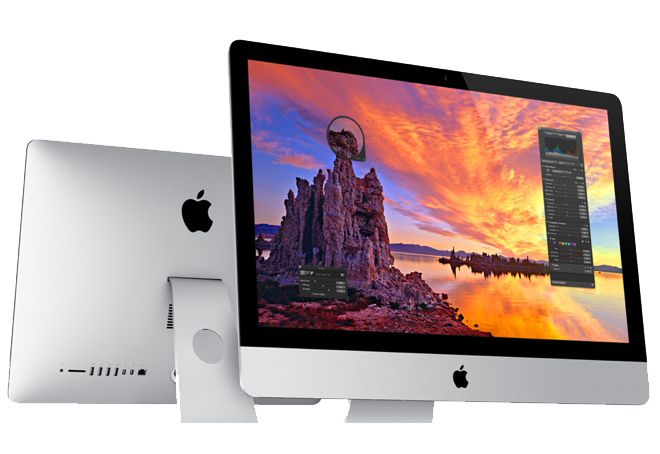 AppleInsider is supported by its audience and may earn commission as an Amazon Associate and affiliate partner on qualifying purchases. These affiliate partnerships do not influence our editorial content.
Several of Apple's retail partners are for the first time Sunday reflecting some availability of the company's iMac models first introduced over three months ago, including a handful of customized 21" models in addition to the $1799 27" model.
27-inch Models
For instance, our Mac Price Guide shows that as of 1pm Sunday afternoon, both Amazon and MacConnection have limited availability of the 2.9GHz 27.0" iMac (8GB, 1TB hard drive), which they're offering for $1,799 and $1,779, respectively. At the same time, Amazon says the 3.2GHz 27" iMac will also be in stock this Friday, Best Buy claims to have some already, and B&H Photo has the 3.4GHz 27" (8GB, 1TB hard drive) model for $2,199.
21-inch Models
And while none of the resellers have stock of either of Apple's two standard 21" iMac retail configurations, MacMall has the 2.9GHz 21" iMac with 1TB Fusion drive for $1,744 with 8GB of memory, as well as the same model with 16GB of memory for $1,944.00 (also at B&H for $1,949).
Sunday's arrivals mark only the second or third time that Apple's indirect sales channels have received any material stock of the new super-slim desktops since their introduction back on October 23rd, with earlier shipments going largely towards filling backlog from customer pre-orders.
But even with the gradual supply improvements seen this week, Apple chief executive Tim Cook conceded Wednesday during a quarterly conference call with analysts that he does not expect the company will be able to produce enough of the new all-in-one machines to meet customer demand during the first quarter, meaning overall constraints will push into April or beyond.
In its most recently ended quarter, Apple reported a 17% drop in Mac sales to 4.1 million units — roughly a million less than analysts were anticipating. Cook and company largely attributed the miss to the "severely constrained" iMac line, explaining that Apple could not ship an estimated 700,000 of the new desktops during the quarter that it needed for both its direct and indirect sales channels.
Although Apple has remained relatively mum on the root cause of the iMac production problems, analyst Ming-chi Kuo of KGI Securities revealed in August, months before the new iMacs were unveiled, that production issues were likely because the screen lamination process in building the new desktops was proving difficult, particularly with the larger 27-inch model.