Apple issues ninth OS X 10.8.3 beta build to developers
By AppleInsider Staff
Wednesday, January 30, 2013, 02:06 pm PT (05:06 pm ET)
Apple seeded OS X 10.8.3 build 12D61 to developers on Wednesday, marking the second beta the company rolled out in less than a week.




The new build comes just five days after Apple seeded build 12D58 to developers with no known issues.

According to the release notes that came with the most current update, there were no major changes made since the last beta. As with the past few builds, Apple is asking developers to focus on AirPlay, AirPort, Game Center, Graphics Drivers, and Safari.

There has been no announcement as to when the forthcoming maintenance update will be ready for public consumption, but the rapid fire seeds may suggest the imminent rollout of a finalized golden master.

In December, Apple introduced the new "OS X Software Update Seed Configuration Utility" which allows developers to receive and update beta builds through Software Update in much the same way as consumers.
Today's Headlines
No news headlines yet today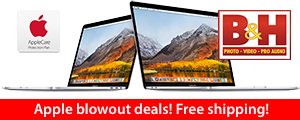 2018 13" Touch Bars
Price
Save
2.3GHz/8GB/256GB (Gray)
$1,699.00+
$100
2.3GHz/8GB/512GB (Silver)
$1,879.00+
$20
2.3GHz/16GB/512GB (Gray)
$2,099.00+
$100
2.7GHz/16GB/512GB
$2,449.00+
$50
2.7GHz/16GB/1TB
$2,849.00+
$50
2018 15" MacBook Pros
Price
Save
2.2GHz/16/256GB/555X
$2,215.00+
$185
2.2GHz/32/1TB/560X
$3,449.00+
$50
2.6GHz/16/512GB/560X
$2,575.00+
$224
2.6GHz/16/1TB/560X (Gray)
$2,999.00+
$200
2.6GHz/32/1TB/560X (Gray)
$3,399.00+
$200
2.6GHz/32/2TB/560X (Gray)
$3,999.00+
$400
Click here for dozens more configurations
+ Free shipping within the contiguous U.S.
Lowest Prices Anywhere!

13" MacBook Pros
Price
You Save
3.1GHz/8GB/256GB Gray
$1,679.00
$120.00
3.1GHz/8GB/256GB Silver
$1,704.00*
$95.00
3.1GHz/8GB/512GB Gray
$1,849.00*
$150.00
3.1GHz/16/512GB Gray
$2,099.00
$100.00
15" MacBook Pro
Price
You Save
2.8GHz/16/256/555 Silver
$2,199.00*
$200.00
2.8GHz/16/256/560 Gray
$2,299.00
$200.00
2.9GHz/16/512/560 Gray
$2,599.00
$200.00
2.9GHz/16/1TB/560 Gray
$2,999.00
$200.00
3.1GHz/16/512/560 Gray
$2,799.00
$200.00
3.1GHz/16/2TB/560 Gray
$3,899.00
$300.00

*

price with Promo Code:

APINSIDER

prices.appleinsider.com for more configurations