Apple seeds tenth OS X 10.8.3 build to developers [u]
By AppleInsider Staff
Wednesday, February 06, 2013, 01:17 pm PT (04:17 pm ET)
Less than one week after issuing the ninth OS X 10.8.3 beta to developers, Apple on Wednesday seeded build 12D65 with no known issues.

Update: An obscure detection bug in which the typing of the phrase "F:///" would crash many OS X apps has reportedly been fixed with the latest 12D65 build.





People familiar with the newest build's release notes informed AppleInsider that developers are still being asked to focus on the same five areas: AirPlay, AirPort, Game Center, Graphics Drivers and Safari.

It appears that build 12D65 is not the upcoming maintenance update's golden master, meaning there is still work to be done before a public release.

The news comes on the heels of a continued reports of increased traffic from Macs running the as-yet-unannounced OS X 10.9, which suggests an unveiling of the next-gen operating system could be imminent.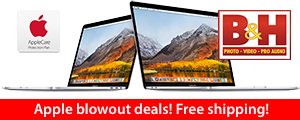 2017 12" MacBooks
Price
Save
1.2GHz/8GB/256GB (Gold)
$799.00+
$500
1.2GHz/8GB/256GB (Rose Gold)
$799.00+
$500
2018 13" Touch Bars
Price
Save
2.3GHz/8GB/256GB (Gray)
$1,649.99+
$150
2.3GHz/8GB/512GB (Silver)
$1,879.00+
$120
2.3GHz/16GB/256GB (Gray)
$1,949.00+
$50
2.7GHz/16GB/512GB
$2,449.00+
$50
2.7GHz/16GB/1TB
$2,849.00+
$50
2018 15" MacBook Pros
Price
Save
2.2GHz/16/256GB/555X
$2,549.00+
$50
2.2GHz/16/512GB/555X
$2,575.00+
$225
2.9GHz/16/1TB/560X
$3,199.00+
$300
2.9GHz/32/2TB/560X (Gray)
$3,999.00+
$700
2.9GHz/32/4TB/560X (Gray)
$5,999.00+
$700
Click here for dozens more configurations
+ Free shipping within the contiguous U.S.
Lowest Prices Anywhere!

13" MacBook Pros
Price
You Save
3.1GHz/8GB/256GB Gray
$1,679.00
$120.00
3.1GHz/8GB/256GB Silver
$1,704.00*
$95.00
3.1GHz/8GB/512GB Gray
$1,849.00*
$150.00
3.1GHz/16/512GB Gray
$2,099.00
$100.00
15" MacBook Pro
Price
You Save
2.8GHz/16/256/555 Silver
$2,199.00*
$200.00
2.8GHz/16/256/560 Gray
$2,299.00
$200.00
2.9GHz/16/512/560 Gray
$2,599.00
$200.00
2.9GHz/16/1TB/560 Gray
$2,999.00
$200.00
3.1GHz/16/512/560 Gray
$2,799.00
$200.00
3.1GHz/16/2TB/560 Gray
$3,899.00
$300.00

*

price with Promo Code:

APINSIDER

prices.appleinsider.com for more configurations