Wozniak: Apple now 'somewhat behind' in smartphone features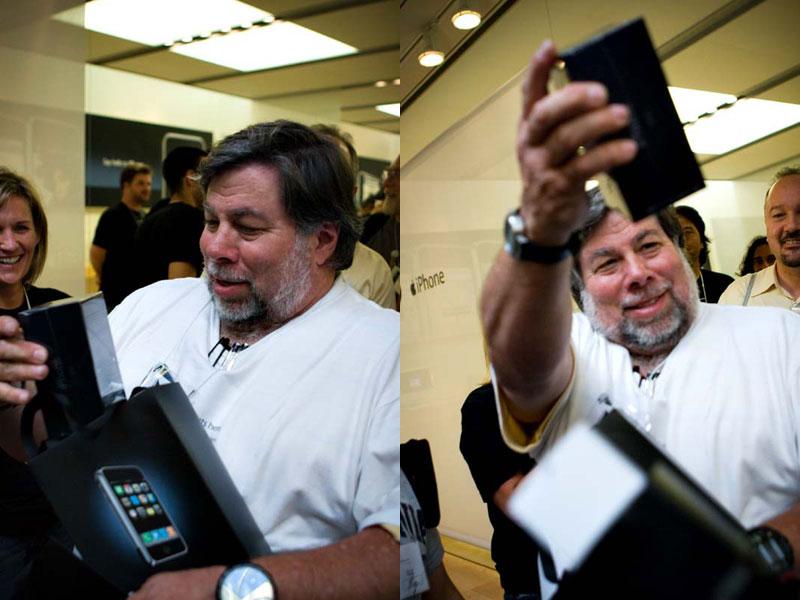 AppleInsider may earn an affiliate commission on purchases made through links on our site.
Apple's iPhone may have revolutionized the smartphone, but the iPhone maker has now fallen behind its competitors in some respects, says Apple cofounder Steve Wozniak.
Wozniak spoke with German publication Wirtschafts Woche in an interview ranging from the early days of Apple to why its co-founder still waits in line in order to buy new iDevices. He said that the company he started with the late Steve Jobs is facing stiffer competition, particularly from chief rival Samsung.
"Currently we are in my opinion... somewhat behind," Wozniak said about Apple with regard to features. "Others have caught up. Samsung is a great competitor. But precisely because they are currently making great products."
Apple and Samsung currently take the lion's share of profits in the mobile phone market, with nearly all major competitors' mobile segments reporting losses. The two firms take widely divergent approaches to the market: Samsung releases a wide range of devices across many price points, while Apple relies on its one iteratively improved iPhone.
Wozniak has never been shy when speaking out about what disappoints him in the company he helped found or what he likes from its competitors. Last year, after Microsoft unveiled its Surface tablet, Wozniak quipped in an interview that the visual aesthetic of the device made him think "Steve Jobs came back reincarnated" at Microsoft.
In September, as the fiasco over Apple's Maps app continued, Wozniak expressed his disappointment in the Maps app, though he did question how severe the issues with the program were.
Despite his belief that Apple lags its competition in some features, Wozniak was confident of the company's ability to remain profitable and stay on a winning streak. The firm's philosophy from the start, he said, was to establish a good profit margin.
"Apple was profitable from the start. [Original angel investor] Mike Markkula always preached that one must have a good profit margin."
He also credited Apple's enduring fan base as a reason for its high profit margins, crediting the company for maintaining that loyalty by continually releasing products to ensure that loyalty is "kept alive and confirmed."
Wozniak himself participates in that fan community, often waiting in line at Apple retail locations with other faithful in order to buy the newest iPhone or iPad. Asked why he does it, he explained:
"The launch of a new Apple product is for me like a big, major concert in which you absolutely must attend personally. It's history. Sure, I could order online or call the store manager... But that would be nothing. No, I will have the experience like any normal customer. But one thing is certain. If Apple would make lousy products, I would not be in line."