Apple's iTunes revenues don't include $7 billion paid to app developers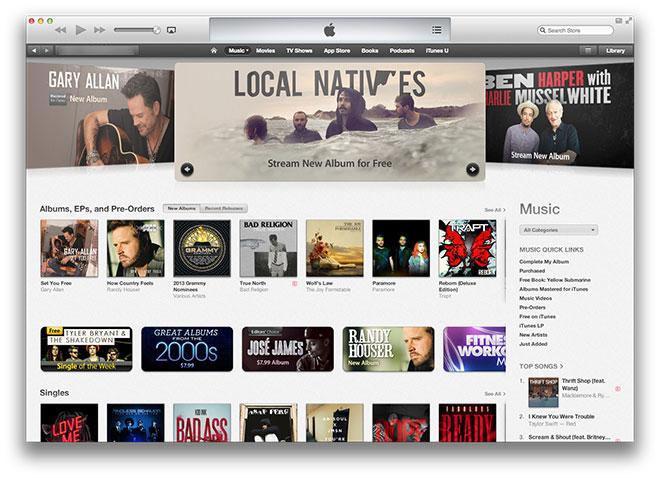 Apple has paid its iTunes App Store developers a cumulative $7 billion, with $5 billion of that paid out just in 2012. However, those payouts aren't included in its reported $12.9 billion in iTunes revenues for 2012.
Horace Dediu of Asymco clarified that Apple's "iTunes/Software/Services" counts wholesale revenues of iTunes Music sales, but "agency model" revenues of Apps and iBooks, meaning that Apple only counts its 30% cut of apps within iTunes revenue, not the more than $7 billion that it has paid out to app developers.
@danieleran Yes, music is different (wholesale model). Books and apps are agency. This is why iTunes revs don't scale as downloads.

— Horace Dediu (@asymco) February 10, 2013
The rapid increase in the pass-through payments Apple has made to its developers shows how fast the company's own app revenues are actually growing. It also highlights why developers are targeting iOS first, or exclusively, while largely ignoring Android and other mobile platforms.
A self-funding marketing campaign
Apple first announced having paid out over $1 billion to developers in June 2010, after just over two years of App Store sales involving over five billion app downloads.
In the summer of 2011, the amount paid to developers had jumped to 2.5 billion, more than doubling its size and pace in just one year.
Four months later at the iPhone 4S launch in October, Apple stated it had sold 250 million iOS devices and that the App Store had seen a total of 18 billion downloads, paying out over $3 billion to developers.
Just a few months later (one year ago at the start of 2012) Apple said it had now reached $700,000 in payments to developers in just one quarter, pushing its cumulative payouts to developers above $4 billion.
By the end of 2012, the cumulative payments to app developers had more than doubled to $7 billion as app downloads hit the 40 billion mark.
The incredible growth of iOS app sales has funded, through the 30 percent cut Apple charges paid apps within iTunes, the rapid development of iTunes on both the Mac and iOS. Last year, Apple completely overhauled both its mobile clients and its desktop apps.
At the same time, developers' contributions to the iTunes App Store have kept it the largest and most frequently updated mobile software marketplace, despite the appearance of rival app stores introduced by Amazon, Google, Microsoft, RIM, Nokia, Samsung and others.
As previously noted, Apple is now reporting iTunes/Software/Service and Accessories revenue greater than the entire phone business of any of its rivals apart from Samsung.