Square launches iPad-driven 'Business in a Box' hardware for $299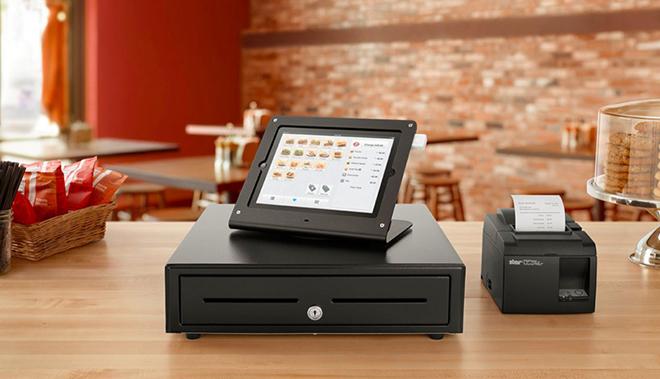 Mobile payment processing company Square announced on Wednesday its new "Business in a Box" — a product meant to serve as a full point-of-sale system for physical retailers, allowing them to accept payments and perform analytics on their businesses from one device.
Business in a Box works in conjunction with Square Register, Square's app that allows vendors to input custom product inventories as well as accept payments with Square's credit card reader. Business in a Box adds a cash drawer and optional printer to the formula, essentially turning a customer's iPad into part of a cash register.
The package, which retails for $299, comes with the aforementioned cash drawer, a Square card reader, and a WindFall iPad stand from Heckler Design. That "paperless" POS emails receipts to customers instead of printing them. For physical receipts, businesses can pay an additional $300 to have a printer included.
Square's usual processing fees apply. Square users get a free card reader compatible with the iPhone, iPad, and Android devices, and the company takes a 2.75 percent fee per swipe. Businesses with heavy credit card traffic also have the option of paying $275 per month in order to eliminate the per-swipe fee.