Samsung unwraps Galaxy Note 8.0 to take on Apple's iPad mini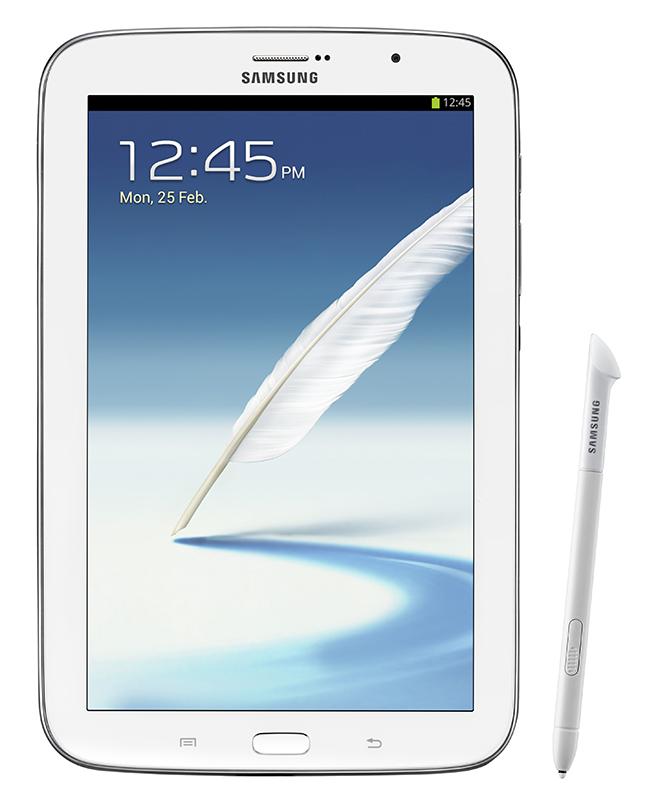 AppleInsider is supported by its audience and may earn commission as an Amazon Associate and affiliate partner on qualifying purchases. These affiliate partnerships do not influence our editorial content.
Apple's chief competitor Samsung used this week's Mobile World Congress in Barcelona to unveil its competitor to the highly successful iPad mini — a stylus-enabled Galaxy Note 8.0 that the South Korean conglomerate hopes will finally make inroads in the mini tablet sector that it arguably pioneered years ago.
The Note 8.0 — news of which leaked late last month — packs a screen larger than Apple's iPad mini by just a tenth of an inch. That eight-inch screen also comes in a higher resolution than does Apple's successful mid-size tablet, with the Note outputting at 1280x800 with 189ppi versus the mini's 1024x768 at 163ppi. Its camera options just about match the mini's, with both devices sporting 5MP rear cameras and the Note's 1.3MP front-facing camera just edging out the mini's 1.2MP unit.
Like most of the company's other consumer electronics offerings, the Note 8.0 avoids the metal build that typifies Apple's products, instead opting for a plastic body ringed with metal. Samsung has also built cellular capabilities into the device, packing in HSPA+ connectivity. The company's announcement was unclear whether the cellular model will be the only option, but Samsung usually rolls out devices with a Wi-Fi only model.
At 338g (11.9 ounces), the Note is slightly heavier than the iPad mini. The left edge of the device has slots for microSD card expansion and micro-SIM cards. Inside, it has a 4,600mAh battery, though Samsung has not given details on expected battery life.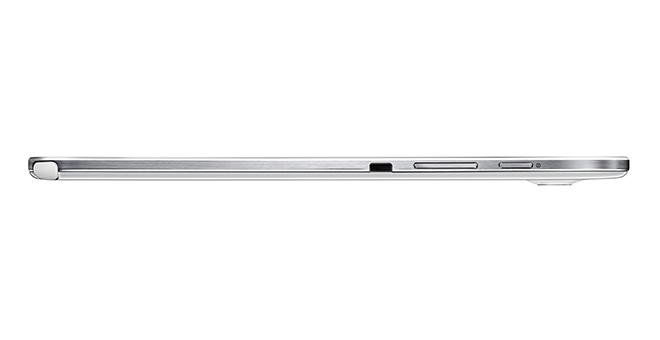 The Note 8.0's distinguishing feature is its S Pen stylus. The pressure-sensitive stylus natively enables a range of input options largely unavailable on competing devices, including handwriting recognition and a number of gesture-based shortcuts. Samsung has also tweaked Google's Android operating system so as to let the S Pen show previews of videos, emails, photos, and appointments just by hovering the pen over the screen.
The Note 8.0 continues a mixed tradition for Samsung. The company's full-size tablet, the Galaxy Note 10.1, debuted to mixed reviews and lukewarm sales. The smartphone Note models, though, have seen much wider success, with the first Galaxy Note selling in excess of 10 million units despite early mocking of the device's size. Its successor, the Note II, moved three million units in the thirty days following its release, and has gone on to solid sales since.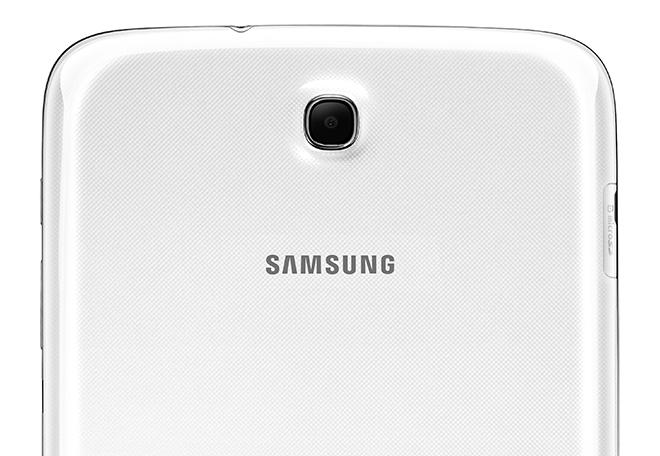 With the Note 8.0, Samsung hopes to finally establish a measure of success for in the tablet sector, a segment the company has struggled in since introducing its first offerings. Sales of the company's Galaxy Tab line essentially amount to a rounding error when compared to Apple's iPad and iPad mini.
The Note 8.0, though, marks Samsung's reentry into the mid-sized tablet market, a segment the company pioneered three years ago. Samsung was the first major manufacturer to release a seven-inch tablet with its Galaxy Tab 7.0 and its successor, the Galaxy Tab 7.0 2. Those devices, like Samsung's other tablet attempts, met with middling sales at best. In the years since, though, the company has achieved considerable mindshare in the smartphone sector, and Samsung hopes it can parlay its improved brand awareness into tablet sales.
Samsung has yet to provide information on pricing and availability for the Galaxy Note 8.0.