Apple's Passbook to be accepted at 13 MLB stadiums in 2013 season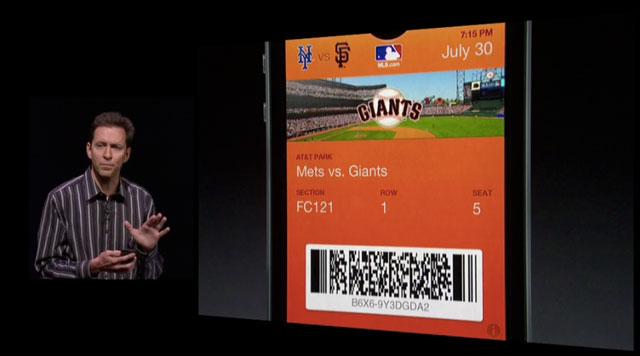 Major League Baseball announced on Tuesday that it will adding nine new locations to the roster of ballparks that accept digital tickets stored and presented through Apple's Passbook iOS app.
It appears MLB is following the overall push toward digital with the added compatibility, as digital ticketing services like those supported by Apple's Passbook move further into the mainstream.
As noted by GigaOm, the 2013 season will see the Baltimore Orioles, Chicago Cubs, Detroit Tigers, Milwaukee Brewers, Minnesota Twins, Oakland Athletics and Pittsburgh Pirates join the San Francisco Giants, New York Mets, Boston Red Sox and Kansas City Royals in supporting Passbook tickets. Three more teams have signed on, but are not yet ready to make an official announcement, the MLB said.
Being one of the initial services to support Passbook upon the app's rollout in September 2012, MLB was "floored" by customer demand during the last two weeks of the 2012 season, with Apple's app being the delivery method of choice for 12 percent of all e-ticket buyers during the period.
MLB fans can use the free MLB.com At Bat app to purchase tickets and store them in Passbook until game day.
According to MLB CEO of Advanced Media Bob Bowman, iOS device owners account for 70 percent of users for the free version of At Bat, with that number "shrinking every day" with the rise of Android. In comparison, however, the $20 in-app upgrade, which brings added features like live game coverage and tie-ins with MLB.TV subscriptions, is largely dominated by IOS users. Currently, iOS At Bat users account for 85 percent of the for-pay app's subscribers, a stat that Bowman said is "slowly" changing.
The 2013 MLB regular season kicks off on Sunday, Mar. 31, with the Astros hosting the Rangers.