Leap Motion Controller shipping to customers starting May 13, pre-orders available at Best Buy now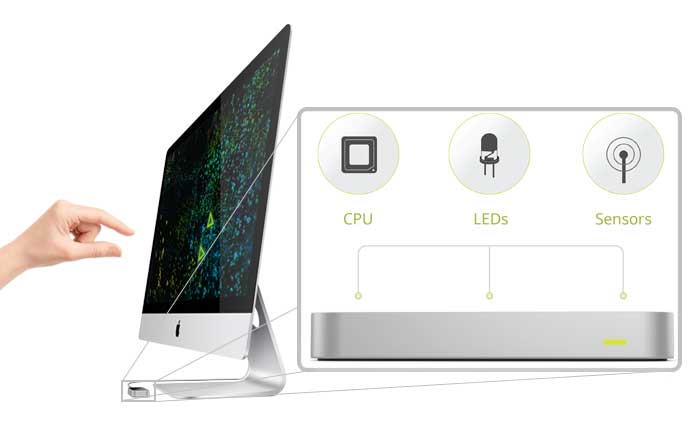 Gesture-based computer interaction will take a big jump into the mainstream next month, as Leap on Wednesday announced that its Motion Controller will begin shipping on May 13.
Along with announcing the May 13 ship date for those who took part in Leap's pre-sale round, the company said the peripheral is now available for order at Best Buy, with those units shipping out on May 19. The Leap Motion Controller was first made available for pre-order in May of 2012 for $70, but the special pricing period has ended and new orders will now cost $80.
The computer peripheral gives users fine, gesture-based control over software using three-dimensional hand and finger gestures. It creates a "3D interaction space" of eight cubic feet in front of a Mac or PC within which users can control applications.
Leap representatives have stated that a number of developers are already working to integrate Leap support into their software. More than 40,000 developers have already signed on to help create Leap Motion applications.
The peripheral will also have its own app store, which will host applications built from the ground up for Leap Motion.
Leap has also partnered with PC manufacturer Asus to bundle the motion controller with select all-in-one PCs and high-end laptops. Those models should begin shipping later in 2013.
Leap isn't alone in pushing motion control technology forward. Microsoft has its popular Kinect peripheral, which the software company has been continually tailoring for use with PCs. Another company, Thalmic Labs, recently announced the availability of Myo, an armband that measures electrical signals from the muscles in order to control Bluetooth-connected devices with gestures.