Rumor: Both Apple & Samsung may introduce wireless charging in 2013 smartphones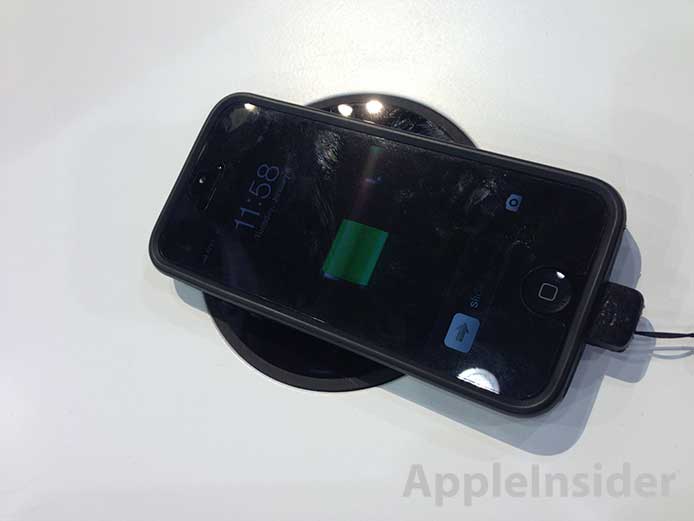 AppleInsider is supported by its audience and may earn commission as an Amazon Associate and affiliate partner on qualifying purchases. These affiliate partnerships do not influence our editorial content.
Samsung's upcoming flagship smartphone, the Galaxy S IV, will offer inductive wireless charging as an add-on ability, while Apple could add the same functionality to its next iPhone, according to a new rumor.
Taiwan tech industry publication DigiTimes, which has a spotty track record, reported on Friday that both Samsung and Apple are "expected" to add wireless charging to their 2013 flagship smartphones, citing unnamed industry sources.
"Apple is likely to adopt the wireless charging technology developed internally," the report said, "but it remains unknown if the next-generation iPhone will come with built-in wireless charging capability or with other attached accessories," the report said.
The details on Samsung are more specific, claiming that the Galaxy S IV will feature Qi wireless charging technology run by the Wireless Power Consortium. Users will reportedly be required to buy replacement back covers and an accessory charging pad to be able to recharge their handset without plugging in a cable.
Industry insiders reportedly believe that Samsung's adoption of Qi standards could help make wireless charging a mainstream feature among smartphones. Competing standards are available from Alliance for Wireless Power and Power Matters Alliance.
Apple has shown interest in wireless charging, and took it one step further to contact-less charging in a patent application detailed by AppleInsider last November. Apple described its method as a "realistic and practical" way to provide over-the-air electricity to low power devices within a distance of one meter.
Apple's concept for a wireless charging accessory would be able to provide electricity to a number of devices located within the near field, or "virtual charging area." Low-power devices cited by Apple include a mouse and keyboard.
Apple also secured a more traditional inductive wireless charging patent this January.
Some accessory makers already offer special cases that give the iPhone wireless charging capabilities. Among major smartphone venders, the now defunct Palm Pre was the first to offer inductive wireless charging when paired with the Touchstone dock accessory.