Newly revealed early Apple iPhone prototype had massive 5x7-inch display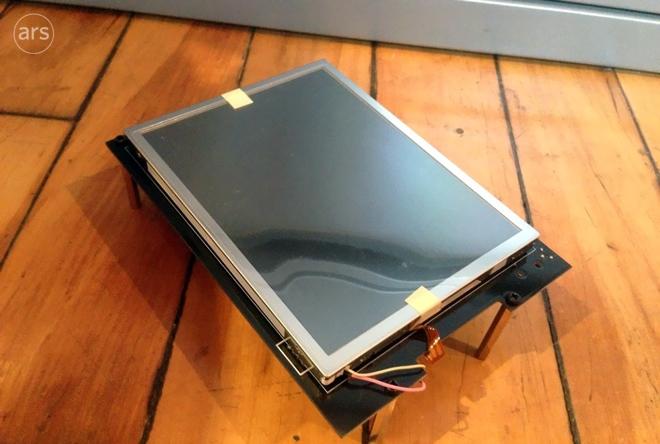 A newly revealed iPhone prototype from early 2005 shows a device very different from the final shipping product, with a 5-by-7-inch display nearly 2 inches thick frame much closer to the size of an iPad.
A prototype Apple device that eventually led to the creation of the iPhone, via Ars Technica.
The development-only prototype, revealed on Monday by Jacqui Cheng of Ars Technica, also featured a number of ports, including USB, serial and even a full-fledged Ethernet connection. The images of the device were revealed by a former Apple employee who saw some of the earliest iPhone prototypes.
While Monday's post refers to the device as an iPhone prototype, late Apple co-founder Steve Jobs himself revealed in 2010 that his company actually started work on a tablet before it eventually became the iPhone. The larger display size of the prototype hardware would suggest this may have actually been intended as a tablet-style device.
"I'll tell you a secret: It actually started with a tablet first," Jobs said at the AllThingsD conference. "I had this idea about having a glass display, a multitouch display you could type on with your fingers. I asked our folks, could we come up with a multitouch display that we could type on? And six months later they came back with this prototype display."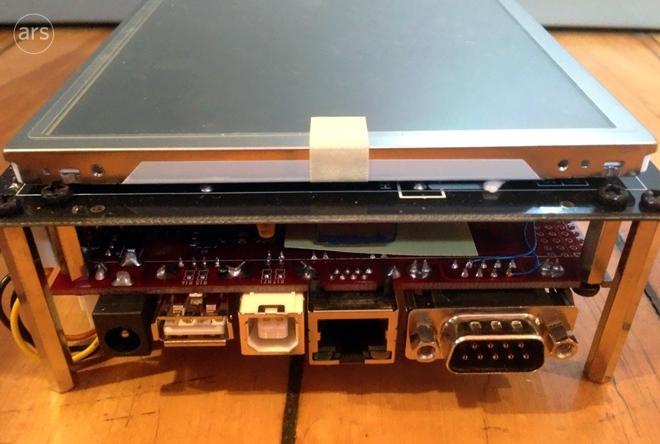 The early prototype had a number of ports for development purposes. Via Ars Technica.
While Apple decided the time was not right for a tablet, the technology they had developed in prototyping the device, particularly touchscreen scrolling, prompted the company to begin pushing toward building a smartphone. The first-generation iPhone eventually arrived in 2007.
The source who provided pictures of the previously unseen prototype to Ars said that "at that early date, no one knew" what the final product would actually become. And while 7 years later it may seem like a bulky relic, the source said that at the time it was an impressive piece of hardware.
"At the time it was really impressive seeing basically a version of OS X running on it," they said.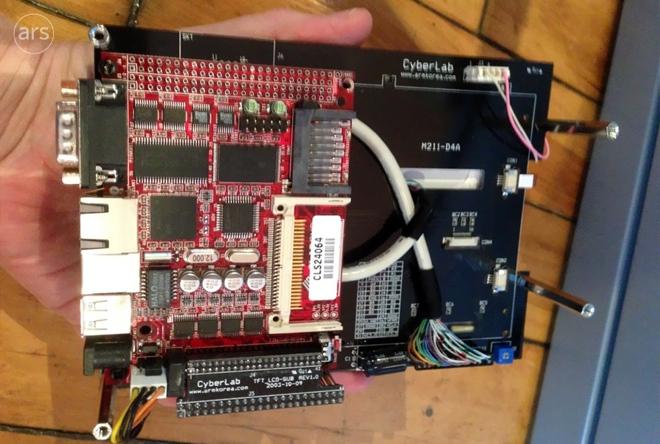 The logic board onApple's touchscreen prototype looks more like a PC than a smartphone. Via Ars Technica.
The prototype features a Samsung-built ARM A9 chip clocked at between 200 and 233 megahertz. The Samsung ARM11 chip that would eventually ship in the first iPhone had a clock speed twice that.
The prototype revealed on Monday is one of the earliest functioning units ever seen outside of Apple's top secret Cupertino, Calif., campus. The company was forced to publicly disclose a number of prototype devices last year in its ongoing patent infringement litigation with Samsung.