Apple may offer stock buyback or increased dividends this Spring, report says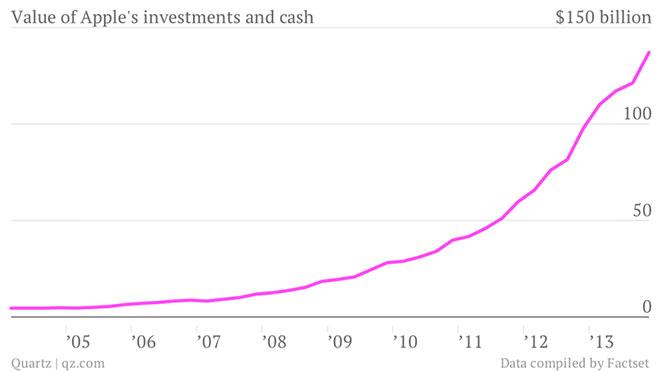 With its cash pile growing and stock performance slumping, a report claims that Apple will initiate a share buyback program or issue increased dividends in an effort to mete out value to its investors.
Citing sources close to the issue, Quartz reported on Tuesday that Apple is looking to return some of its $137 billion cash hoard to AAPL investors, with the preferred method expected to be additional dividends or share buybacks.
Apple has seen increased pressure of late to make some sort of move with its massive holdings, the most publicized being David Einhorn's lawsuit against the company in hopes of garnering perpetual preferred stock. Despite Apple CEO Tim Cook's quip that the suit was a "silly sideshow," sources said the tech giant found the so-called "iPref" idea "interesting." The company has also reportedly hired Goldman Sachs to aid in assessing its options.
The publication claims Apple could announce the initiative alongside a product unveiling this Spring. Previous reports have predicted that the company will indeed announce plans for its growing cash pile soon, as investors have become skittish on the stock's recent market performance.
Since reaching a high of over $700 in September, shares of AAPL have fallen nearly 40 percent and closed trading on Tuesday at $428.43, down $9.44 or 2.16 percent.