Dropbox acquires simplified iOS e-mail client Mailbox [u]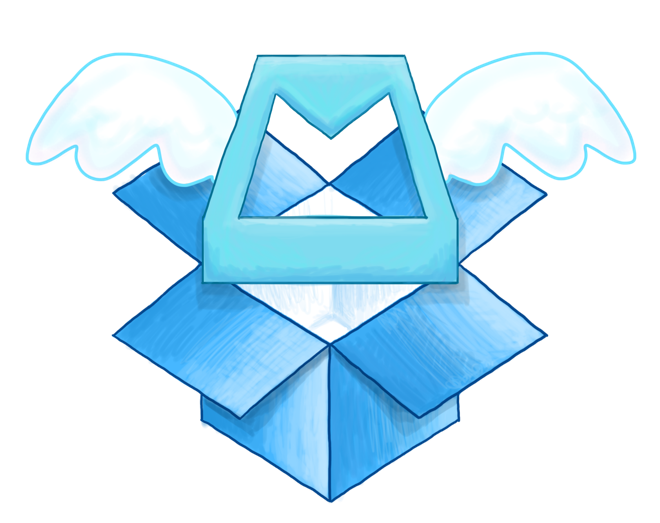 Mailbox, a popular new e-mail sorting service for Apple's iOS, has been acquired by cloud-based storage provider Dropbox, it was announced on Friday.
Update: In a follow up report, GigaOm cites inside sources as saying Dropbox paid between $50 million and $100 million for Mailbox.
The addition was revealed by Dropbox on the company's official blog, where it was teased that there are plans to make Mailbox "even better," as well as get it "into as many people's hands as possible." No price for the acquisition was given.
"Like many of you, when we discovered Mailbox we fell in love—it was simple, delightful, and beautifully engineered," wrote Dropbox founders Drew Houston and Arash Ferdowsi. "Many have promised to help us with our overflowing inboxes, but the Mailbox team actually delivered."
AppleInsider was given an advanced look at Mailbox last month and found it was a solid addition to any e-mail workflow. The app's unique interface allows users to turn a Gmail inbox into a type of "to-do" list, where each message can be "snoozed" for later perusal.
For now, Mailbox is an iPhone-only app, which features gestures that allow users to swipe left or right to activate snooze timers and send message strings to the archive folder or a customizable lists folder. E-mails can also be deleted with a longer swipe.
Apple attempted to acquire Dropbox in 2009 with a nine-figure offer and a personal pitch from then-CEO Steve Jobs. When Dropbox declined, Apple pushed ahead with its own iCloud service, which allows users to automatically sync data, but works quite different from Dropbox and lacks a traditional user-accessible file structure.