Foreign governments getting into profitable US 'patent troll' business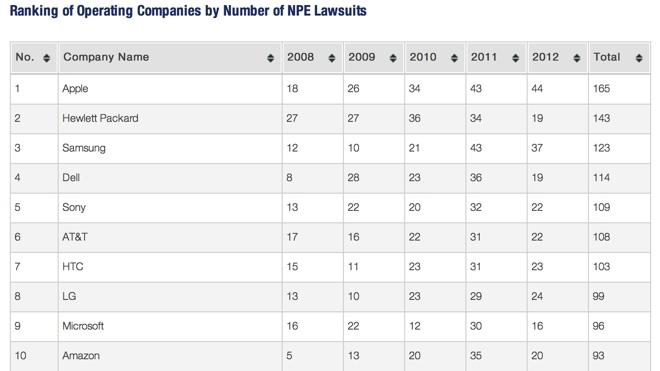 So-called "patent trolls" can earn millions of dollars by being a costly thorn in the side of companies like Apple. Now, the governments of countries including South Korea and France have shown interest in getting into that business to protect domestic firms, and also potentially make money.
South Korea's Intellectual Discovery and French firm France Brevets are companies similar to U.S. companies that acquire patents and secure licensing deals for those inventions without actually selling any products. But a key difference revealed by Reuters on Wednesday is the new companies were launched by their respective country's own governments.
Neither company has yet to file any lawsuits, but there are also signs that the governments of China and Japan are also interested in getting in the mix. The Innovation Network Corp of Japan launched as a public-private venture in 2010, while China plans to set up about 20 "investment service platforms," according to the country's intellectual property office.
While China and Japan wouldn't comment on their plans, South Korea portrayed its venture as in an "incubating stage." The government-backed company has purchased more than 200 U.S. patents, and has said it plans to use those patents to protect other South Korean companies that might be targeted by a lawsuit.
Such intellectual property firms are derided by some as "patent trolls," because they siphon money from large corporations like Apple that sell products and services. An intellectual property firm can accuse such companies of violating the patents they own, and can secure licensing deals or even file patent infringement lawsuits to obtain cash.
Apple is routinely hit with "patent troll" lawsuits — so much so that one report from last year found that the iPhone maker faces more patent lawsuits from non-practicing entities than any other technology company in the world.
The group PatentFreedom has continued to keep a running tally, and Apple remains the most-targeted, facing 165 patent lawsuits from non-practicing entities since 2008. In 2012 alone, Apple was hit with 44 additional lawsuits, also the most of any company.
Some believe those non-practicing entities are taking advantage of intellectual property laws in the U.S. for financial gain. That's prompted some, such as Rep. Peter DeFazio, D-Ore., to fight back.
DeFazio has co-sponsored the SHIELD act, which he hopes will discourage patent infringement lawsuits by non-practicing entities by requiring them to pay their opponents' legal fees if they lose.