Apple's earnings predicted to shrink 14% in first half of 2013, but grow 15% to close the year

AppleInsider is supported by its audience and may earn commission as an Amazon Associate and affiliate partner on qualifying purchases. These affiliate partnerships do not influence our editorial content.
Noted AAPL bull Gene Munster has softened his outlook for the company through the first half of 2013, though he expects that Apple will rebound and return to growth to close out the year.
The Piper Jaffray analyst issued a note to investors on Tuesday in which he reiterated his overweight rating and $767 price target, but said he expects Apple to see earnings dip 14 percent in the first half of 2013.
For the back half of the year, he expects Apple to have several new product launches in the works. He believes those announcements will reaccelerate earnings growth to a positive 15 percent.
Even if Apple does hold an event to announce a new iPad in April, as some rumors have suggested, Munster doesn't believe it would have a material impact on AAPL shares. Munster had previously expected an April event, but now says with the month fast approaching and no recent rumors or indications, he expects Apple to not make any announcements until its annual Worldwide Developers Conference in June.
Things are predicted begin to turn around at the end of June, when Munster expects Apple will announce its next-generation iPhone. He also expects a new low-cost iPhone to debut in September.
He also believes that Apple will announce a television set in the December quarter this year, and will also introduce a smart watch at some point in the future. While neither of these products are expected to have a significant effect on Apple's bottom line, he believes they would help to convince investors that Apple is a company that will continue to innovate after the loss of co-founder Steve Jobs.
As for the company's soon-to-conclude March quarter, Munster predicts that Apple will earn $41.4 billion in revenue, below Wall Street expectations of $42.8 billion but within Apple's guidance of $41 billion to $43 billion.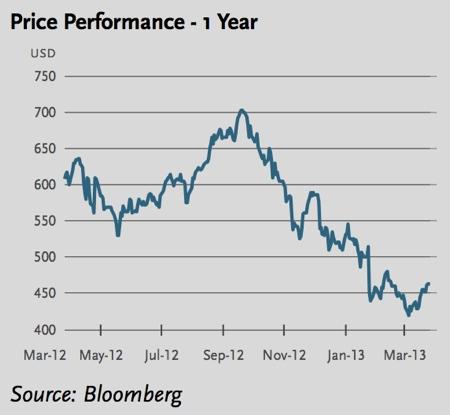 His numbers call for Apple to sell 35.5 million iPhones in the March quarter, lower than Wall Street expectations. His Mac prediction of 3.8 million units is also below the Street's 4.2 million. Munster has also forecast lower margins (38 percent) than the STreet (39 to 40 percent).
The analyst does, however, expect Apple to increase its annual dividend from $10.60 to $14, based on using cash generated only in the U.S. He does not expect Apple to announce an increased share buyback program.