Apple's ceramic device housing could be used in low-cost iPhone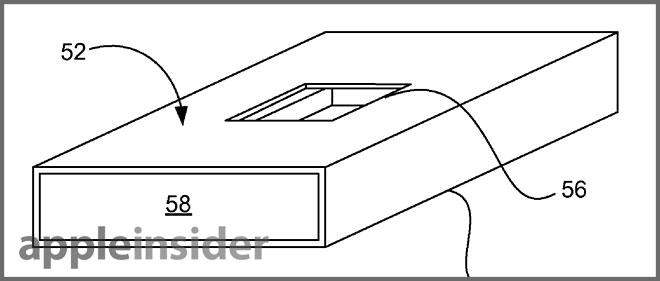 Apple is again expressing interest in ceramic device enclosures, this time looking at a unibody type design fabricated from layers of the substrate in a technique somewhat akin to those used in laying up fiberglass, a material which one analyst believes will be used in a rumored low-cost iPhone.
Apple's patent filing for a "Multi-layered ceramic enclosure" is similar to a property the company applied for in 2006 regarding radio-transparent zirconia CE casings, but differs in that the older invention uses ceramic extrusion techniques while Thursday's calls for layering.
Noted analyst Ming-Chi Kuo reported earlier this month that Apple would be releasing a low-cost iPhone with a shell made of fiberglass which, while a completely different material than ceramics, is fabricated using techniques outlined in the most recent patent application.
The new filing is straightforward, describing the materials and processes required to manufacture a strong, lightweight housing built from laminated ceramics. As mentioned in the filing's abstract, the fabrication technique can be used for a "handheld computing device," which also extends to cellular phones like the iPhone.
Basically, the invention calls for an enclosure consisting of multi-layered ceramic material, such as zirconia and alumina in any combination, with one or more "windows" that provide access to electrical components. More specifically, the windows allow for the deployment of user interface elements like touchscreens.
By sandwiching together layers of ceramic materials with varying properties, tensile stress and RF transparency being just two, a structurally rigid and useful housing can be fabricated.
From the filing's description:
[…] the housing 52 can be formed of multi-layered (i.e., laminated) ceramic materials that are strong, stiff, and radio transparent and therefore a suitable material for an enclosure of an electronic device capable of wireless communications. The radio transparency is especially important for wireless hand held devices that include antennas internal to the enclosure.
Going further, the housing can be formed to have a seamless appearance, much like the iPhone 5's unibody enclosure, a design expected to be used in the rumored low-cost iPhone. In addition to being aesthetically pleasing, the design also prevents moisture and debris from getting into the device.
Although just speculation, Apple could conceivably employ a ceramic housing in a cheaper handset, though the company would first need to develop a cost-effective manufacturing method, as current products using the material are relatively expensive.
Apple's latest ceramic housing patent was filed for in 2011 and credits Douglas J. Weber as its inventor.