Apple's apology in China part of a 'rite of passage' for foreign companies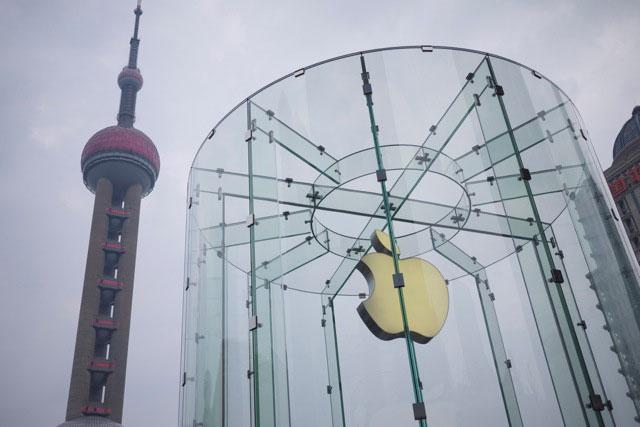 AppleInsider is supported by its audience and may earn commission as an Amazon Associate and affiliate partner on qualifying purchases. These affiliate partnerships do not influence our editorial content.
International companies trying to break in to the Chinese market are routinely criticized by state-controlled media, forcing apologies like the one Apple Chief Executive Tim Cook gave this week.
The so-called "rite of passage" for foreign companies in China was profiled on Tuesday by Bloomberg, which noted that corporations such as Volkswagen AG, Carrefour SA, and Yum! Brands Inc. have also been targeted by the government-controlled China Central Television. Apple specifically was under fire for failing to replace the back covers of iPhone 4 and iPhone 4S units after repairing the electronics inside, which prompted weeks of criticism from the state-run media.
Following the CCTV report, another state-run media organization, the People's Daily newspaper, ran more than a dozen articles that also targeted Apple.
Those attacks pushed Cook to issue a formal apology on Apple's website on Monday. The CEO said that a number of "misunderstandings" over the company's warranty policies had occurred, while revealing changes that aim to better serve iPhone customers.
Apple will now provide customers will full iPhone 4 and iPhone 4S replacements. Receiving a replacement phone will also reset the hardware's warranty to one year.
The strategy has apparently worked: The same newspapers that attacked Apple are now heaping praise on the American company, citing proactive measures taken by Cook. Even China's Foreign Ministry gave approval, calling Apple's revised policies evidence that the company had "conscientiously" responded to consumers.
For its part, CCTV has claimed it wasn't told by the government to set its sights on Apple, and the People's Daily said it stories were published because "Apple has stirred public anger."
China has become an increasingly important market for Apple in recent years, and was responsible for about 15 percent of the company's total sales in fiscal 2012. Cook has pushed for Apple to have a greater presence in China, expanding iPhone distribution and opening flagship retail stores, and the strategy has paid off.
China's role in Apple's business is so important that one estimate published this week suggested the anti-Apple campaign by China's state-run media could have a $13 billion effect on the iPhone maker's sales.
The effects of Chinese media are why companies like Apple have chosen to publicly apologize in an effort to lessen the damage. After Toshiba was accused by state media in 1999 of treating Chinese and American customers differently, the Japanese electronics maker lost its No. 1 spot in Chinese notebook sales.
A more recent attack in China on Yum Brands, which is part of KFC, resulted in a 20 percent hit on year-over-year sales. Yum was accused of having too many antibiotics in its chicken meat, and the company issued an apology in January.