Code in latest OS X 10.8.4 beta points to 802.11ac support in future Macs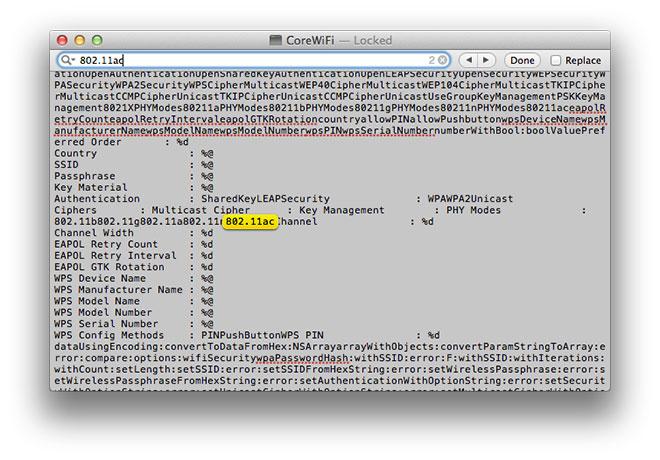 Code found in the just released Mountain Lion 10.8.4 beta build references the next-generation 802.11ac wireless protocol, hinting that Apple may soon introduce the technology in its Mac lineup.
The string was discovered in the OS X 10.8.4 beta build 12E30, which was seeded to developers earlier on Tuesday, and suggests Apple is planning on releasing a lineup of Macs compatible with the 802.11ac wireless draft.
While 802.11ac has yet to be ratified as a wireless standard by the IEEE, a number of OEMs have already started rolling out routers based on the draft. Although Apple has yet to adopt the protocol, other manufacturers began shipping products last year, meaning the Cupertino company shouldn't be far behind.
As the fifth-generation wireless standard, 802.11ac promises to deliver data speeds of 1 gigabits per second over two channels, each carrying single link speeds of 500 megabits per second. In theory, the draft can reach speed of up to 1.3Gbps, which improves upon the existing 802.11n spec that tops out at a theoretical maximum of 900Mbps (450Mbps per channel). In addition, 802.11ac can accommodate up to 8 MIMO streams and extends effective range over previous technologies.
In January, Apple posted job listings for Gigabit Wi-Fi engineers, and the company was rumored to have struck a deal with Broadcom to use the chipmaker's "5G Wi-Fi" silicon in as-yet-unannounced products.