Apple's 2013 Macs rumored to include 802.11ac 'Gigabit Wi-Fi'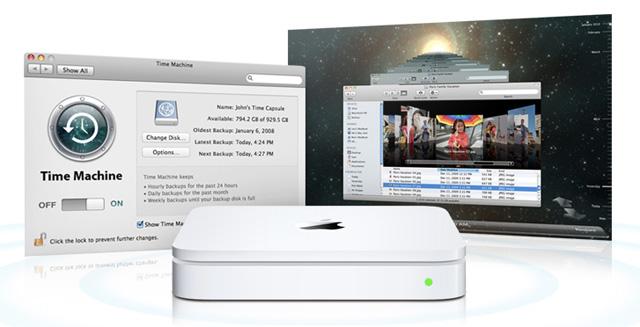 AppleInsider is supported by its audience and may earn commission as an Amazon Associate and affiliate partner on qualifying purchases. These affiliate partnerships do not influence our editorial content.
Apple has reportedly struck a deal with Broadcom that will place superfast 802.11ac Wi-Fi chips in its 2013 Mac lineup.
People familiar with the deal indicated to The Next Web that the forthcoming industry standard for Wi-Fi will appear in Apple's lineup this year. The so-called "5G Wi-Fi" offers up to 1.3Gbps data with a three-antenna design.
Apple has reportedly shown interest in the past of being an early adopter of 801.11ac technology, but the "Gigabit Wi-Fi" technology has yet to appear in any Macs. The new standard achieves much faster wireless networking speeds than 802.11n, which featured in current Macs, by using more frequency bandwidth, more efficient data transfers, and more antennas.
Apple's current Macs use up to three antennas to achieve 802.11n speeds of up to 450Mbps. But the 802.11ac standard starts at 450Mbps with just one antenna, while a triple-antenna design boosts wireless speeds to 1.3Gbps.
While Apple has reportedly struck a deal with Broadcom, the chips the company will use are not yet available and remain in development.
"We have been told that if work goes according to schedule, they should be part of the new line of Mac computers," author Matt Brian wrote on Wednesday. "There is no word on whether Apple will introduce similar chipsets in the iPhone, iPad, Apple TV, Time Capsule or other products."
Presumably Apple's networking products would receive the necessary upgrade to provide 802.11ac connectivity to the rumored 2013 Macs. That would include the AirPort Extreme Base Station router and AirPort Express portable Wi-Fi base station and AirPlay streaming device.
Apple was among the first companies to bring Wi-Fi to the masses in 1999 when company co-founder Steve Jobs debuted a wireless iBook notebook onstage as his trademark "one more thing" at the July Macworld Expo.
The company also snuck in support for the 802.11n wireless standard in some of its devices in 2006. Support for the "draft n" specification was later added to devices through an available software update. The 802.11n standard was formally ratified in October of 2009 — nearly three years after Apple began rolling it out.