Foxconn resumes hiring in preparation for Apple's next iPhone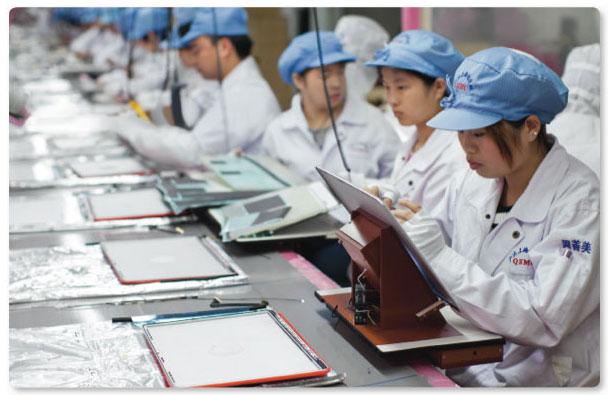 After a brief freeze on hiring, Foxconn has allegedly begun adding employees again at one of its Chinese factories — a move said to be made in anticipation of Apple's next iPhone.
Foxconn is in the process of gearing up to build Apple's 2013 iPhone, a person familiar with the plans said to Bloomberg. The handset is commonly referred to as a so-called "iPhone 5S," though the actual name for the unannounced product remains unknown.
A hiring freeze was instituted by Foxconn in February after more workers returned from the Chinese New Year break than did last year. Some had speculated the freeze may have been related to weaker-than-expected demand for the iPhone 5.
The new hires at Foxconn were reportedly requested by Apple to boost capacity in anticipation of its next flagship smartphone. In addition to assembling the "iPhone 5S," the employees are also expected to handle existing models, such as the iPhone 5 and iPhone 4S.
Rumors as to when Apple plans to launch its next iPhone have been varied, with some expecting a new handset to be unveiled as soon as June, which would mark less than a full year after the launch of the iPhone 5. In contrast, well-connected analyst Ming-Chi Kuo told AppleInsider last week that he expects Apple to face a number of technical challenges in assembling the "iPhone 5S."
According to Kuo, Apple is planning to include a fingerprint scanner underneath the home button of its next iPhone. This feature would allow users to bypass password entry and could potentially open the door to e-wallet functionality, but the inclusion of a fingerprint scanner is expected by Kuo to cause the "iPhone 5S" to launch later than some expect.
"Apple has to work out how to prevent interference from the black and white coating material under the cover glass," Kuo said. "Apple is the first to attempt this function and technology, and time is needed to find the right coating material, which will likely affect iPhone 5S shipments."