Development issues may cause later-than-expected debuts of 'iPhone 5S,' low-cost iPhone & next iPad mini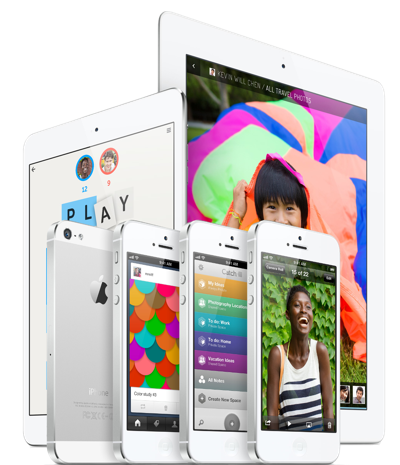 The bulk of Apple's 2013 product pipeline will likely launch later than many market watchers expect, according to one insider, due to a variety of complex development challenges associated this year's anticipated iPhones and new iPad mini.
Ming-chi Kuo of KGI Securities, who has a strong track record in revealing Apple's future product plans, shared a research note with AppleInsider on Thursday that suggested Apple's so-called "iPhone 5S," a rumored low-cost iPhone, and a second-generation iPad mini will all launch later than market consensus expects.
These apparent delays are driven by a variety of issues, according to Kuo. For the "iPhone 5S," he said Apple plans to include a fingerprint sensor that poses a number of technical challenges.An "iPhone 5S" fingerprint sensor, Retina display for next iPad mini, and ultrathin plastic casing for low-cost iPhone are expected to cause production challenges for Apple.
"Apple has to work out how to prevent interference from the black and white coating material under the cover glass," he said. "Apple is the first to attempt this function and technology, and time is needed to find the right coating material, which will likely affect iPhone 5S shipments."
Kuo has previously claimed that Apple plans to integrate a fingerprint sensor beneath the home button the next iPhone. This new technology would allow users to bypass password entry, and could also allow Apple to integrate secure e-wallet functionality.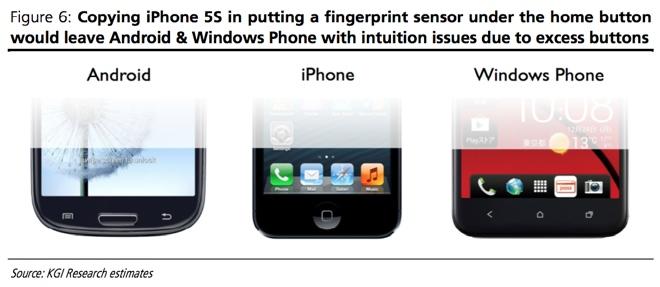 Another hold-up for the next iPhone, according to Kuo, is the development of iOS 7, Apple's anticipated next-generation mobile operating system. The analyst said Thursday that more time is likely to be needed for software development and testing, particularly with respect to the fingerprint scanning functions that will be included with the software.
As for the rumored low-cost iPhone said to be in the works at Apple, Kuo said Apple faces challenges with the casing on the device. He expects that the low-end iPhone will have a plastic casing that will be slimmer than such casings regularly are.Analyst Ming-chi Kuo correctly predicted the bulk of Apple's 2012 product lineup. This year, he sees iPhone and iPad sales shrinking to single-digit growth in the third quarter because of apparent behind-the-scenes production delays.
"The slimmer casing may make it more difficult to ramp up production yields of coating and surface treatment, and could slow down the shipment timetable," he said.
Finally, Kuo said the "iPad mini 2" faces challenges with its display panels, as he expects Apple will opt to include a high-resolution Retina display with the second-generation device. This is expected to make the device more difficult to manufacture, which could delay shipments.
As a result of these issues, Kuo said it's likely that Apple will see single-digit growth in iPhone and iPad shipments in the third quarter of 2013. That would be well below the market consensus, which sees Apple growing its sales by between 30 and 40 percent with the introductions of new products.
Last year, Kuo was the first to detail a number of major changes to Apple's product lineup, including the discontinuation of the 17-inch MacBook Pro, and that Apple would continue to sell the legacy MacBook Pro with disc drive alongside a new, thinner model inspired by the design of the MacBook Air.
Kuo also accurately forecast Apple's entire fall product lineup, including unexpected products like a redesigned iPod nano and tweaked fourth-generation iPad with faster processor and Lightning connector. The analyst also revealed months before the new, thinner iMacs were announced that the redesigned all-in-one desktops would be in short supply. Availability of the iMacs proved to be so constrained that Apple experienced supply issues well into 2013.