Apple setting up shop in Florida for custom chip development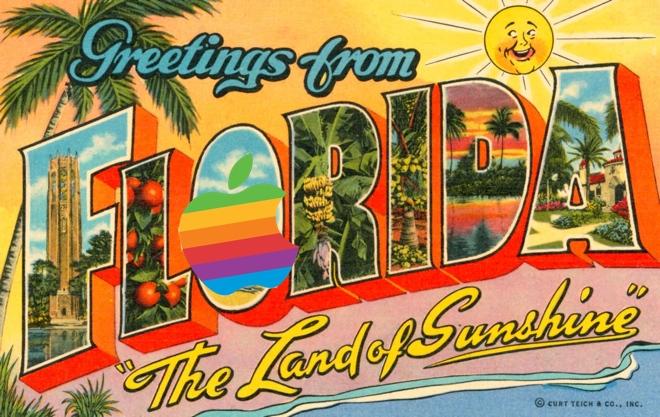 Apple's hardware development operations are expanding to the Orlando, Fla., area, where the company apparently plans to design, build and test custom chips for future devices.
While most of Apple's internal hardware development is housed out of the company's corporate headquarters in Cupertino, Calif., a number of interesting Orlando-based job openings were noticed this week by AppleInsider. Specifically, seven positions advertised by Apple are related to developing and testing processor hardware, while another Orlando-based job seeks candidates who can develop drivers for graphics processors.In addition to the new Orlando jobs, Apple also recently purchased AuthenTec, a Melbourne, Fla.-based maker of fingerprint scanning devices.
One of the available positions called for a reference model engineer that would specialize in "modeling GPU hardware." Another mentions running the iOS platform on "pre-silicon platforms." Presumably, the jobs would be related to Apple's custom-designed silicon that powers its iOS devices, including the iPhone and iPad.
In addition, a pair of other Orlando-based positions advertised are related to design verification. The jobs call for candidates who would be able to "develop verification plans, create verification test bench components, generate tests, run simulations, and debug design issues," among other tasks.
The job listings discovered by AppleInsider are the first sign that Apple is apparently planning to start hardware development in the Central Florida area.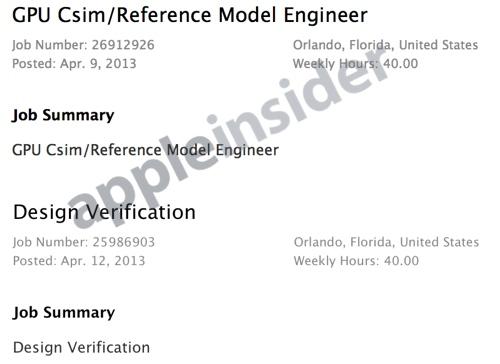 It's unlikely that any jobs are related to Apple's acquisition of AuthenTec, a maker of fingerprint scanning technology headquartered in Melbourne, Fla., which is located about an hour south of Orlando on Florida's Space Coast.
But together with the addition of AuthenTec and the new Orlando-based positions, Apple's presence in Florida is growing. Just last week, AppleInsider also discovered that Apple was hiring personnel for its "Melbourne Design Center," a position likely connected to AuthenTec.Orlando isn't known for silicon development, but the area is home to an AMD R&D facility, as well as "Madden NFL" developer EA Tiburon.
While Orlando is not known as a hub for silicon development, the area does have a strong presence in tech in a variety of manners. Most notably, AMD has a research, development and design office based out of the city.
Also in Orlando is Electronic Arts' Tiburon game development studio, responsible for the popular "Madden NFL" franchise. The city is also home to the media-centric Full Sail University, and houses the University of Central Florida, the second-largest university in the U.S. by student enrollment.
Apple has been designing custom processors for its mobile devices since it launched the A4 chip in the first-generation iPad in 2010. Last year's debut of the A6 CPU in the iPhone 5 featured Apple's first custom-designed CPU core, showing that Apple had taken measures to exert even greater control over its devices.