Google's Schmidt: We'd like Apple have Google Maps as default on iOS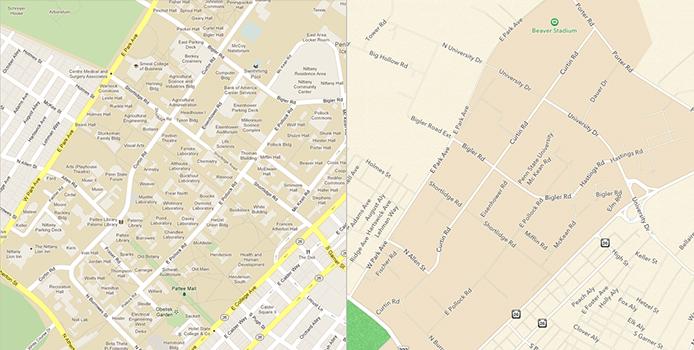 AppleInsider may earn an affiliate commission on purchases made through links on our site.
Eric Schmidt doesn't hold a grudge against Apple for developing its own rival mapping program for iOS, but the Google chair does seem to think the iPhone maker would be better served with his company's app as the default for its devices.
Speaking today during an AllThingsD mobile conference, Schmidt said Google is still pushing Apple to use Google Maps as the primary navigation app on iPads, iPhones, and iPods.
"We would still really like them to use our maps," the Google chair said, according to CNet. "It would be easy for them to take the app in the store and put it as their basic one.
Previously, Apple and Google were partners in many aspects of Apple's iOS. Google Maps was an integral part of the first iPhone, and it remained so until last year with the release of iOS 6 and the Apple Maps app. Despite the resulting embarrassment stemming from some poorly implemented features of Apple's mapping solution, the company has worked to improve the offering, even as Google released a new version of its Maps for iOS, which saw millions of download upon its release.
The Google chair didn't elaborate on why Apple decided to go with its own maps program. The decision is thought to have in part spun out of the competition between the two companies in the mobile devices segment. Additionally, Apple is thought to have been unwilling to accede to Google's user data conditions for adding features like turn-by-turn navigation to iOS Google Maps.
Schmidt also wouldn't go into detail on whether Apple and Google are currently discussing having Google Maps as a default tool. Doing so would be a departure for Apple, which doesn't allow users to specify non-Apple iOS apps as defaults within iOS.
The Google chair has a habit of making vague statements about the search giant's relationship with Apple, so it is uncertain the degree to which his statements on Tuesday can be taken at face value.
Through the rest of the interview, Schmidt downplayed the potential of Facebook's Home Android launcher having a negative impact on Google's ecosystem. Facebook Home and Amazon's forking of Android for its Kindle line of devices, Schmidt said, are the sort of developments Google expected and wants to see spin out of its open platform.
"I think it's fantastic because this is what open source is all about," Schmidt said. "It's experimentation, it's new ideas, it's creativity, and I think it's one of the big reasons that Android is the number one platform. And I think it took guts for us [to go open source]."
Schmidt also downplayed the notion any increasing tensions between Google and Samsung. Samsung is essentially the only Android manufacturer making money on its handsets, and the South Korean conglomerate's Galaxy line arguably has better name recognition than the Android software underlying it.
"We've spent lots of time with Samsung," Schmidt said, "and I can confirm to you that the press coverage of 'tensions' is not correct."
Schmidt said that many different Android manufacturers will continue to build Android handsets and to find ways to make money. As to Google's own in-house Android manufacturer, Schmidt said that new devices can be expected from Motorola later this year. Asked if those devices were phones, Schmidt was coy.
"Think of [Motorola] as 'Phones Plus,'" he said.