New pics show off supposed low-cost iPhone's plastic rear shell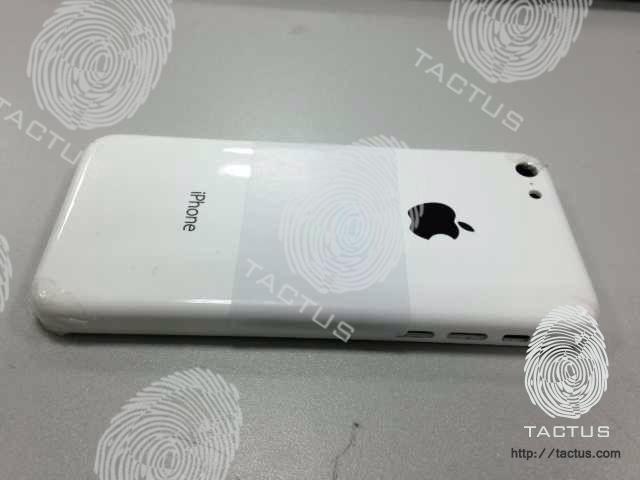 Supposed images of a polycarbonate-backed, low-cost iPhone have hit the Internet, along with predictions that the cheaper Apple handset will see release in the fall of this year.
The image, released Thursday, started anew the rumors that Apple is planning to release an iPhone to compete for the lower-cost market. The casing shown looks to be a polycarbonate shell measuring between 0.4mm and 0.6mm thick, according to tech blog Tactus. It is less rounded than the iPhone 3GS, the last Apple phone to feature a plastic backing.
As Apple does not comment on speculation about future products, the image is near-impossible to verify. It does appear to bear some pixelization around the "iPhone" lettering and the Apple logo, as well as the holes for the camera and flash. These, though, could be the result of poor image quality as opposed to digital manipulation.
Inside, the budget iPhone is said to have an A5 processor like the iPad mini with a 32nm diecast. It would also supposedly pack a 3.5-inch Retina screen, smaller than the 4-inch screen on the iPhone 5. Tactus' account also has the device slated for an October 15 release, with a price of $300. This information in particular should be taken with a grain of salt, as it's unlikely that Apple would have a specific release date and price nailed down so far in advance, let alone that such information would leak to the supply chain.
The idea of a plastic-backed iPhone does jibe with recent rumors regarding Apple's plans to address the low-cost smartphone market. Apple, along with Samsung, captures the lion's share of profit in the smartphone sector, but Apple's iPhones are premium products with a corresponding price. A plastic iPhone, it is thought, would help Apple address the low end of the market and grow its share even further.
Observers disagree on what shape a low-cost iPhone might take. Consensus seems to have settled around a polycarbonate chassis, but some reports have Apple putting a non-Retina display in the device, while others have the company keeping the same display that's seen in the iPhone 5.