Apple's updated Campus 2 plans add pedestrian walkways and bicycle paths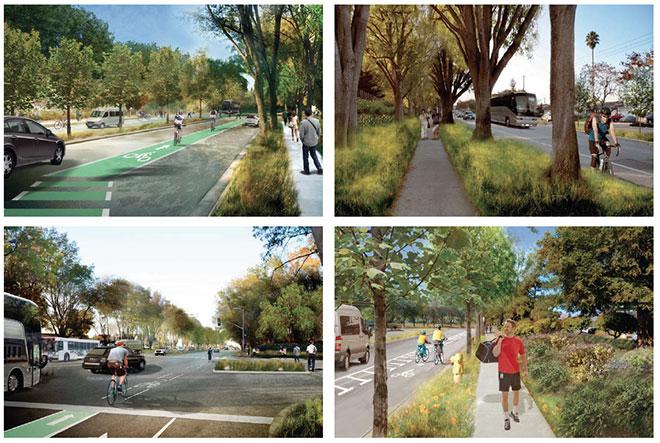 AppleInsider may earn an affiliate commission on purchases made through links on our site.
Apple recently submitted a fresh set of plans for its second Cupertino, Calif., campus, adding a few enhancements to the original proposal, including the addition of bicycle pathways and a slightly revised timeline.
Published by the city of Cupertino, Apple's Submittal 6 comes five months after the company filed its last set of plans, which itself outlined a number of changes from the original Campus 2 submission.
The newest plans show a higher level of detail regarding Apple's vision for its huge "spaceship" campus, including extended bike paths and private roads circling the grounds. A set of new visualizations are highlighted in the proposal, which show internal and perimeter pedestrian walkways.
Also included with the submission is a set of renderings for a bike path that will be added to the surface streets surrounding the campus, with specifications for routing and road markings.
Among the changes from prior submissions are an additional 240 parking spaces in two areas, one set near the giant circular building and another in a nearby area. In all, there will be approximately 10,980 parking spaces available, spread across underground and above-grade lots.
Slated for completion in 2016, the undertaking has seen setbacks, including budget overruns and delays. In the latest Submittal 6, for example, the so-called "Tantau" development area located in one corner of the massive block has been pushed into construction Phase 2. The site's 2.8 million-square-foot, four story main building is projected to be part of the Phase 1 build.
In addition to the gigantic Campus 2 in Cupertino, Apple is also expanding its Austin, Tex., campus with a $304 million upgrade, which will serve as the company's new "Americas Operations Center."