Tweetbot's new 'media timeline' only displays tweets with photos and video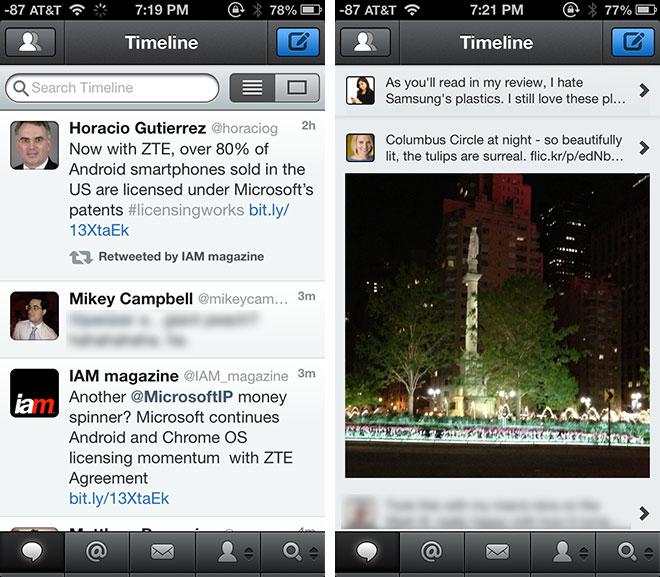 Developer Tapbots on Tuesday released a version update for its popular Twitter client Tweetbot, introducing an all-new feature called "media timeline" that limits a user's feed to those tweets with embedded photos and video.
Tweetbot version 2.8 hit the App Store with a host of minor user interface tweaks and bug fixes, but as The Next Web noted, the app's big new feature is a new version of the timeline that concentrates on images and video instead of text-based tweets.
The concept is simple, which is to aggregate all tweets with photos from Instagram, videos from Vine, or media from other supported services, and put them in a single feed separate from the traditional timeline.
Media timeline, which is accessed via a selection button next to the search text box at the top of a user's normal feed, places content front and center, with the accompanying text acting as a small subhead.
The app's new media viewer is much like the implementation used by Facebook in its iOS app. Users click on a picture or video, which expands the graphic into its own pane. Tapping or flicking the media brings user back to their feed. This viewing mode is also available in the main timeline.
New media timeline. Scroll to the top of a timeline and switch to the new media view (next to the search box). This view displays only supported image and video tweets.
Completely redesigned image viewer
Tweet/status detail view now displays the number of Favs and Retweets
Fixed Instagram Previews
Various other bug fixes