Best Buy begins opening dedicated in-store Samsung Experience Shops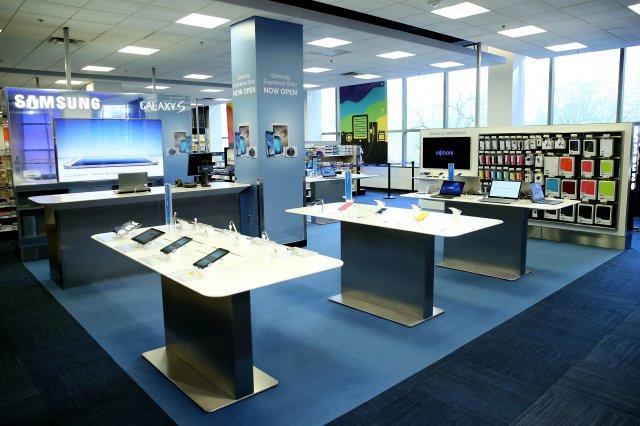 AppleInsider may earn an affiliate commission on purchases made through links on our site.
Samsung mini-stores have begun launching in Best Buy locations across the nation, giving the South Korean tech giant a presence in the retailer previously held only Apple.
Wednesday marked the beginning of Samsung's rollout for its Samsung Experience Shops, with Samsung execs showing up at the Best Buy in New York Square. Samsung CEO JK Shin joined Best Buy CEO Huber Joly in a launch event that featured Bruno Mars as entertainment.
First rumored in March, the Samsung Experience Shops were confirmed earlier this month by both Samsung and Best Buy. The partnership will begin with 900 mini-stores in Best Buy and Best Buy Mobile locations by early May. By early summer, Samsung expects to have mini-stores on site in 1,400 Best Buy locations across the United States.
The mini-store rollout was timed to coincide with the launch of the Galaxy S4, Samsung's new flagship smartphone. The Samsung Experience Shops — each taking up about 460 square feet — will be dedicated largely to Samsung's mobile devices, though they will also serve as a portal to Samsung's wider product line, showing off laptops, connected cameras, and accessories.
The move is aimed at improving Samsung's market share in the United States, where it trails Apple by 17 percentage points. Best Buy is the largest electronics retailer in the country, with locations within 10 miles of about 70 percent of the U.S. population. The Best Buy mini-stores, then, are a partial counter to Apple's sizable retail footprint in its home country.