IDC: Apple's iPhone sheds marketshare as smartphones out-ship feature phones for first time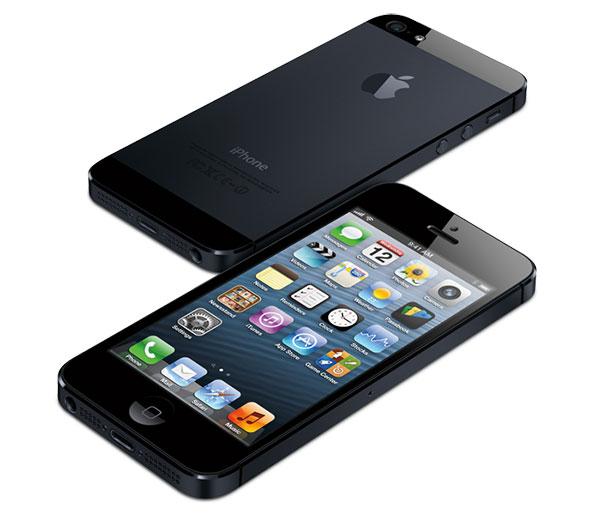 AppleInsider is supported by its audience and may earn commission as an Amazon Associate and affiliate partner on qualifying purchases. These affiliate partnerships do not influence our editorial content.
According to market research firm IDC, worldwide smartphone shipments outpaced those of feature phones for the first time ever during the first quarter of 2013, while Apple's iPhone saw its marketshare dip to below 20 percent.
Despite reporting a 6.6 percent year-over-year boost in sales for the first quarter of 2013, Apple's iPhone growth wasn't strong enough to fend off competing smartphone makers from gobbling up marketshare, data from the IDC's Worldwide Quarterly Mobile Phone Tracker shows.
During its quarterly earnings conference call for the second fiscal quarter of 2013, Apple reported iPhone sales of 37.4 million units, up from 35.1 million in the year prior, translating to a 6.6 percent rate of growth. According to IDC, the last time Apple's posted a year-over-year growth in the single-digits was in the third quarter of 2009.
At the end of quarter one, Apple's worldwide share of the smartphone market fell to 17.3 percent, down from 23 percent in 2012, but still good for second place behind Samsung. The Cupertino tech giant was the only top-five smartphone manufacturer to see its marketshare contract during the period.
Apple fared better when considering total mobile phone shipments, which include feature phones, as the iPhone's piece of the pie grew slightly to 8.9 percent, up from 8.7 percent in 2012.
Worldwide leader Samsung grew its share of the smartphone market roughly 4 percent to 32.7 percent on shipments of 70.7 million units, up 60.7 percent from 44 million shipped units in the year-ago period. Total phone shipments reached 115 million, representing a 27.5 percent share of the total mobile phone market.
The biggest year-over-year change in smartphone shipments came from third-place vendor LG, which saw a 110.2 percent boost, from 4.9 million to 10.3 million units. The company's marketshare is still relatively small, however, with only 4.8 percent of the sector.
Rounding out the top five smartphone vendors was Huawei and ZTE, which saw shipments of 9.9 million and 9.1 million units accounting for 4.6. and 4.2 percent of the market, respectively.
Overall smartphone shipments reached 216.2 million units in the first quarter, or 51.6 percent of the 418.6 million total phones shipped.
"Phone users want computers in their pockets. The days where phones are used primarily to make phone calls and send text messages are quickly fading away," said IDC Senior Research Analyst with Kevin Restivo. "As a result, the balance of smartphone power has shifted to phone makers that are most dependent on smartphones."