Ownership of imaging patents acquired from Kodak now being transferred to Apple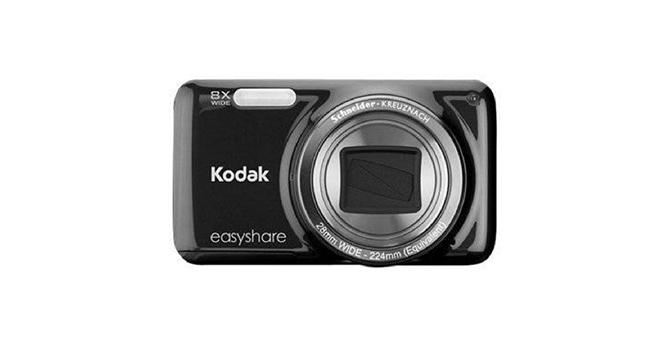 Filings with the U.S. Patent and Trademark Office revealed on Tuesday that the transfer of a number of patents from Kodak to Apple has begun, with the iPhone maker taking ownership of several patents covering aspects of digital photography.
Thursday saw the filing of U.S. Patent Nos. 8,432,479, 8,432,472, 8,432,456, and 8,432,461. The patents in question cover measurement of range using a zoom camera, displaying and sharing digital images, and wireless sharing of digital images via a network.
Apple will likely put the patents to use further protecting from litigation its bestselling line of iOS devices, as well as its Mac computers. Apple does not make a standalone digital camera, but nearly every major device it produces currently features a built-in camera.
Kodak has been unable to adjust to the fast-shifting realities of the digital photography world, despite having invented the digital camera. The 125-year-old firm filed for bankruptcy in recent years, and the sale of 1,100 digital photography-related patent holdings was a was a condition put forth by the company's lenders.
Apple, Google, and Microsoft were some of the largest names in tech companies eager to snatch up Kodak's patents, thought the patents eventually fetched a lower price than Kodak had been expecting. The firm wound up selling its portfolio for $525 million to a total of 12 licensees. Under the terms of the agreement, approved in January of this year, each licensee will receive rights with respect to Kodak's digital imaging patent portfolio and other intellectual property.
Kodak, too, will retain rights to use the patents in question in its future businesses, as will any subsidiaries the company spins off in its efforts to regain solvency.
Aside from Apple, Microsoft, and Google, the two groups of licensees seeking access to Kodak's patents included Facebook, Samsung, Adobe, Amazon, LG, and HTC.
Kodak also announced on Monday that it would be spinning off its document and personal imaging units to its British pension plan. The deal, which will leave Kodak's British pensioners in control of the units, will bring in $650 million for Kodak, bringing it closer to emerging from bankruptcy. The roughly 15,000 U.K. retirees plan to establish a governance structure for the divisions, with the aim of forming them into a business that can generate enough funds to satisfy pension obligations, according to The Wall Street Journal.