Path app again accused of unacceptable address book access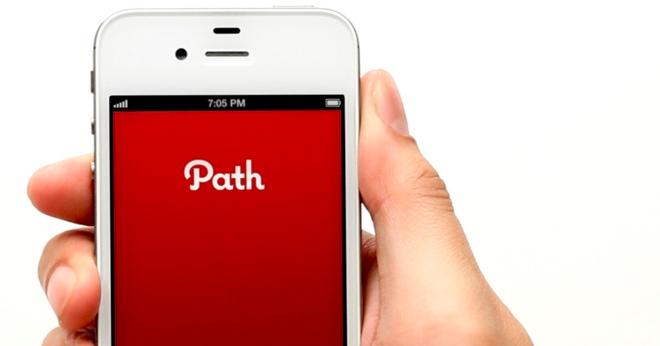 Social networking app Path is under a negative spotlight again, as a new user complaint has highlighted the service's tendency to dig into users' data in order to encourage adoption by their contacts.
Path was in the news again on Tuesday when digital marketer Stephen Kenwright briefly tried out the app and wrote about his experience on his blog. Passing on the app, Kenwright uninstalled it, but not before Path contacted his entire contact list, encouraging them to download the app for their own use.
Path representatives told The Verge that the app does so automatically because it "is really best with friends," but the incident highlights the aggressive tactics the service relies on to attract users. By default, Path selects a user's entire Facebook contact list to receive invitations to download the app. Users must tap "Unselect All" in order to avoid sending out the invitations.
Tuesday's incident marks the second time in as many months that Path has garnered negative attention over the way it handles user data. In February it was revealed that Path's iOS app was geotagging uploaded some user photos without asking permission. The app was subsequently updated to remove the feature.
Path has come under fire for its aggressive tactics in the past. In February of last year, the Federal Trade Commission fined the company $800,000 for illegally collecting personal information from children without their parents' consent. That fine stemmed from a Path policy that saw the app automatically uploading user address books to its servers without asking for permission.
Apple CEO Tim Cook reportedly grilled Path co-founder Dave Morin on the privacy issue, and Apple instituted a policy that requires apps to acquire explicit user approval before they can access user contact data.