Despite Apple's internal delays, iOS 7 'will ship on time' - report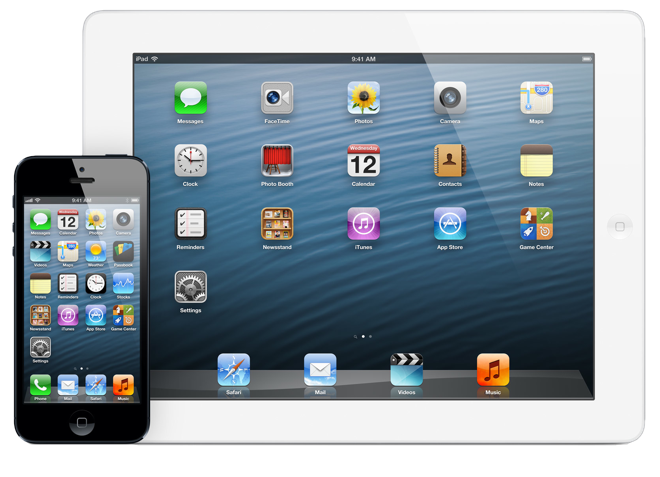 Though Apple is allegedly reassigning personnel to expedite development of iOS 7, the next-generation mobile operating system for iPhone and iPad will still meet the company's internal deadlines, according to a new report.
The details come from anonymous sources who spoke with John Paczkowski of All Things D. They likened the current atmosphere at Apple to when the company moved some of its Mac software engineers, at the time working on OS X 10.5 Leopard, to the iPhone team ahead of the first-generation handset's launch.
While the situation is similar, the company's current efforts to finish iOS 7 are "not as much of a fire drill," one source reportedly said. They added: "It will ship on time."
From what Paczkowski was told, iOS 7 promises to be a "pretty big update" for Apple's mobile operating system. Apple will show off iOS 7 at this year's Worldwide Developers Conference, the company has publicly confirmed.
"Evidently the spartan, elegant aesthetic that (head designer Jony) Ive has developed around Apple's hardware is now being brought to bear on its software, as well," Wednesday's report indicated.
Singled out was the felt casino-style table design featured in Apple's Game Center software. One source indicated that the "Circus Circus" look would disappear.
The report reaffirms much of what was reported earlier Wednesday by Bloomberg, which revealed that Ive is overseeing "dramatic changes" to the iOS platform. That report pointed to the native Calendar and Mail applications as items that might see a significant shakeup.
A target of Ive's is said to be the "skeuomorphic" design embraced by his predecessor, Scott Forstall, who previously oversaw iOS development. Skeumorphism refers to design elements that are made to resemble real-life objects, such as the leather texture employed in Apple's Find My Friends application.
While the earlier report stoked concern that the apparent sweeping changes to iOS 7 could cause delays, All Things D's sources suggest that won't be the case. Apple typically makes a beta version of its next-generation operating system available to developers at WWDC, and ships the final software to users later in the year alongside the launch of its next-generation iPhone.
John Gruber of Daring Fireball was the first to report a month ago that Apple was struggling to implement its planned changes in time for the launch of iOS 7. He revealed that Apple had pulled OS X 10.9 engineers from their work to lend a hand in getting the mobile OS ready in time for its debut.