Apple takes fight to Google, wants Android source code in Samsung lawsuit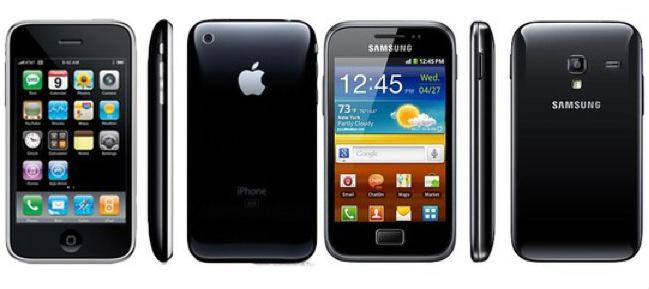 The week has seen new turns in Apple's ongoing patent-based struggle against Google's Android operating system, as the iPhone maker attempted to pull the search giant deeper into the proceedings in one case while trying to keep Google out of the mix in another.
Apple on Wednesday asked U.S. Magistrate Judge Paul. S. Grewal to force Google to hand over information on the code powering Android, as reported by Bloomberg. Apple says that the information is necessary, given that Samsung — the defendant in the case — makes devices that run Google's operating system. According to Apple, Google has been less than forthcoming in turning over court-ordered information on Android.
"It's a question of transparency," said Apple attorney Mark Lyon. "We have concerns that they're not doing a full search."
At issue is not only the court-ordered Android code, but also the means by which Google is going about searching for the code. Apple contends that Google should turn over a wider swath of code in order to ensure that any possibly infringing data is accessible in the trial. Google, though, holds Apple is overstepping its bounds in asking for such a wide berth.
Google lawyer Matthew Warren says that Apple made a "strategic decision" to leave Google out of its complaint against Samsung. Turning over the search terms Google is using to go through its code, Warren says, could lead to "future discovery that we don't think they're entitled to," giving Apple "ideas about how to proceed that they wouldn't have had."
The case in question is Apple's second patent suit against Samsung in the United States. The other case, the one in which Apple won a $1.05 billion verdict, also saw developments recently.
Tuesday saw Apple file a document in opposition (via CNN Money) to Google and other companies move to file an amicus brief in support of Samsung. Google, HTC, Rackspace Hosting, Red Hat, and SAP America would sign the brief, but Apple protests that Google's inclusion would be improper for the court to accept.
Amicus curiae briefs, Apple contends, are traditionally filed by impartial friends of the court. Google's role as the developer of the Android operating system that powers Samsung's devices, Apple says, gives it "a direct interest in the outcome of this appeal."
In much of Apple's legal struggle against Android handset manufacturers, Google has played a peripheral role. Apple has neglected to name Google as a defendant, preferring instead to seek damages from individual device makers. Despite the billion dollar verdict against Samsung, Apple has yet to see any money from the decision and, like most other smartphone manufacturers, has little to show for its years-long patent struggles.