Microsoft unveils 'Xbox One,' a voice-controlled all-in-one entertainment hub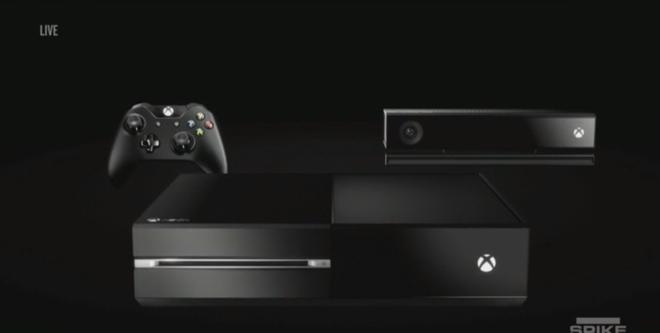 AppleInsider is supported by its audience and may earn commission as an Amazon Associate and affiliate partner on qualifying purchases. These affiliate partnerships do not influence our editorial content.
Microsoft on Tuesday unveiled its next-generation home game console dubbed the "Xbox One," a device that aims to go beyond gaming and become the center of a consumer's living room entertainment experience.
Scheduled to arrive later this year, the Xbox One will ship with Microsoft's next-generation Kinect motion controller, which includes integrated voice recognition. The new Xbox One is pitched as a single device that will unify all of the devices in their living room, allowing them to be controlled through voice and hand gestures.
In a live demo, the Xbox One was shown quickly switching between live TV, movies, and an Internet Explorer Web browser. Like with Microsoft's Windows 8 operating system, users can even "snap" one program to the side of the screen and run two tasks at once.
With Kinect, users will also be able to use their voice or even their hands to quickly expand and move content around the screen. And Microsoft will also include support for the company's Skype video chat.
The new Xbox One console will include 5 billion transistors and 8 gigabytes of RAM. It also sports USB 3.0, Wi-Fi, a Blu-ray disc drive, and even HDMI input.
The new Kinect sensor will come included with every Xbox One console. It sports a high-resolution 1080p camera, and is said to support more casual voice commands than its predecessor. The company even claims that Kinect will be able to measure a user's heart beat.
An updated Xbox One controller has improved ergonomics and an integrated battery compartment. The controller also features an improved D-pad, addressing a common complaint among Xbox 360 owners.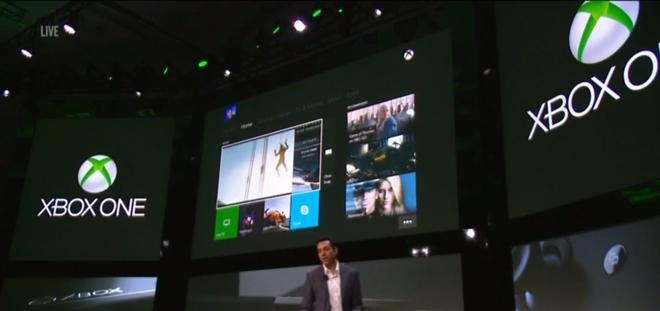 Another portion of Xbox One is the SmartGlass platform, which offers integration between the console and Apple's iPad and iPhone. First unveiled last year, it allows users to connect their own devices to the Xbox for control and additional content.
Microsoft is also revamping its subscription Xbox Live service with greater cloud support powered by more than 300,000 servers.
EA Sports took part in Tuesday's presentation to show off its new "Ignite" game engine, while Microsoft Studios announced a new Forza racing title for the next-generation console. A new title from Remedy called "Quantum Break," with a clip in which a tanker ship runs into and destroys a bridge.
Microsoft Studios plans to release more than 15 exclusive games in the first year of Xbox One, eight of them being brand new franchises. The company currently has more games in development than at any point in the Xbox's history.
With Xbox One, Microsoft will also get into the content production business, as the company announced it is working on a live-action television series based on its best-selling "Halo" series and produced by legendary director Steven Spielberg. And with an exclusive content deal with the National Football League, Microsoft will also offer social interaction while watching games from the most popular sports league in America.
Tuesday's event focused on entertainment and streaming television functions, positioning the device as an even more direct competitor to the Apple TV set-top box rather than a gaming-centric device. Apple has also been rumored to be considering building a set-top box that would act as a cable box much like the Xbox One, or even a full-fledged television set that could integrate all of those services into one device.
Microsoft plans to showcase games for Xbox One at the industry's premier trade show, the Electronic Entertainment Expo. That event will overlap with Apple's own Worldwide Developers Conference, where the iOS 7 and OS X 10.9 are expected to be unveiled.