Apple expands iOS Maps' 3D Flyover coverage of California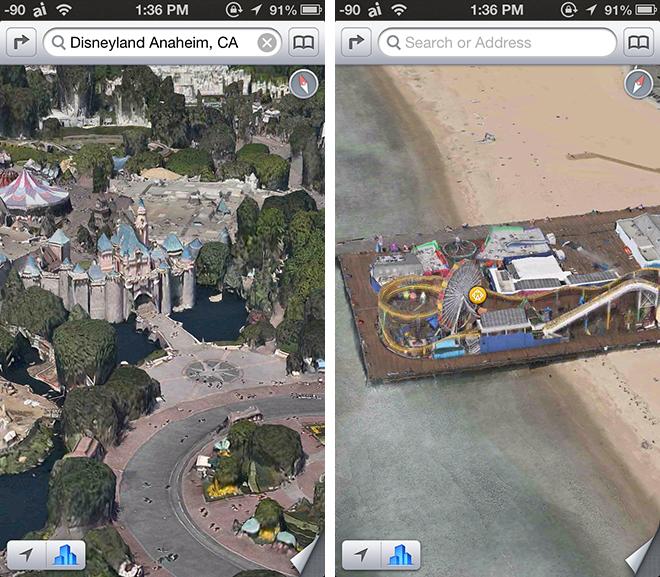 AppleInsider may earn an affiliate commission on purchases made through links on our site.
In a recent update to its iOS Maps app, Apple added Flyover support a large swath of California, including popular tourist attractions like Disneyland in Anaheim.
First spotted by AppleInsider reader Mike M., the additions show Apple is actively updating its mapping assets after the much maligned service was introduced in September of last year. The company has been continually hiring new recruits to address issues with the service, including erroneous location data and 3D rendering problems.
The new support includes San Bernardino, Riverside, Rancho Cucamonga, Ontario and Moreno Valley, among others. With the additions, Maps offers nearly unbroken Flyover coverage of cities from San Bernardino to the Pacific Ocean.
It is unclear if the California cities are the only additions to Apple Maps, though it is possible that other states, or even countries, were added to the list with the latest update.
Earlier in May, Apple added Flyover to Paris, while an update in March brought the 3D mapping feature to 15 major metropolitan cities.
As Apple builds out its Flyover capabilities, Google's competing Google Earth service is also slowly evolving. A report on Wednesday showed that the Internet search giant is having problems with 3D rendering akin to what Apple experienced in iOS Maps, including buckled roads, visual distortions and misplaced buildings.