Rumor: Apple to vastly expand color options with this year's 'iPhone 5S' & low-cost iPhone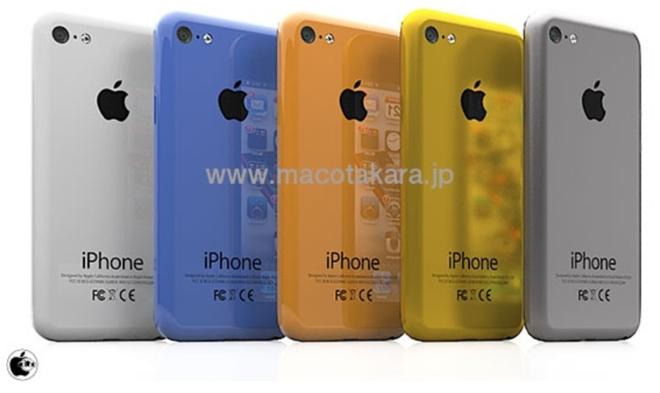 Both Apple's next-generation flagship iPhone and the company's anticipated low-cost iPhone will come in an array of colors well beyond the current black and white options, a new rumor claims.
The rumors on Apple's 2013 iPhone lineup were detailed on Thursday by Japanese blog Macotakara, which apparently heard from two separate sources about this year's iPhone colors. The report indicated that Apple's anticipated low-cost iPhone will see a limited production of 1,000 units in June for field testing.
While the cheaper iPhone option is expected to be available in a range of colors, the report said that black will remain exclusive to Apple's flagship iPhone.
One source who spoke with author Danbo said the cheaper iPhone will come in navy, gold, orange, white and gray. The other offered a slightly different range of white, pink, green, blue and yellow-orange.

It was said that after the trial run in June, the low-cost iPhone will go into mass production between July and September before it ships to customers.
Thursday's report also claimed that Apple's next flagship handset, often referred to as an "iPhone 5S," will also get more colorful. Sources reportedly indicated that it will come in more than three colors.
Beyond the traditional black handset, which Apple has always offered, the report claimed that the company is considering offering gold and green iPhones. No mention was made of a white "iPhone 5S," but presumably Apple would keep that option in its lineup, as it has done for years.
The latest rumors could be supported by images that surfaced online last week showing multi-colored SIM trays alleged to be for a next-generation iPhone. Those SIM trays were shown in two colors: one with a greyish hue, and another that appeared to be either golden or beige.
Earlier this year, analyst Brian White of Topeka Capital Markets claimed he was told by supply chain sources that Apple planned to release an "iPhone 5S" in a total of eight colors later this year. The options he gave were pink, yellow, blue, green, purple, silver, and slate — the same shades currently found on the iPod nano — along with a (Product)Red model with proceeds benefitting AIDS research.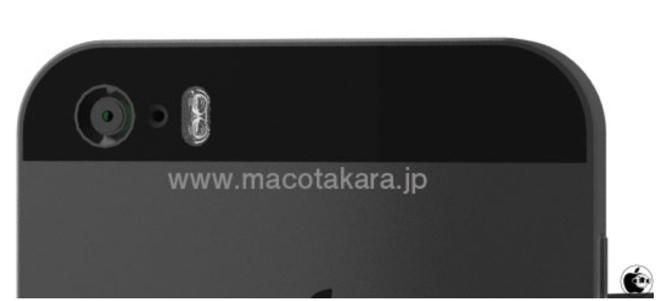 Finally, Macotakara also reported on Thursday that the "iPhone 5S" is also expected to include a dual LED flash. Such rumors have persisted for years but have yet to become a reality.
The report said that the dual LED will be accommodated with a pill-shaped space for the camera flash modules. In addition, it said that the microphone space on the back of the handset would become a circle, ditching its current tiny "pill" shape.