Verizon Cloud iPhone backup software launches on Apple's App Store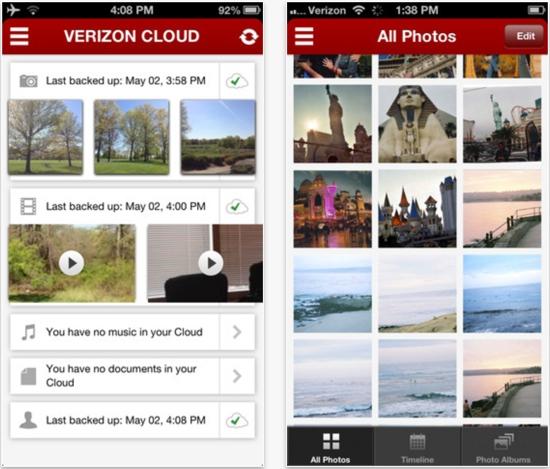 AppleInsider is supported by its audience and may earn commission as an Amazon Associate and affiliate partner on qualifying purchases. These affiliate partnerships do not influence our editorial content.
Verizon this week launched a new iPhone application for its subscribers that gives access to the carrier's cloud-based syncing and backup service.
The official Verizon Cloud application is now available as a free download on the App Store. It requires iOS 5.0 or later, and is optimized for the 4-inch display on the iPhone 5.
Customers can sign up for the Verizon Cloud service, which debuted last month, by visiting the carrier's website. The entry-level 500-megabyte plan is free, while 25 gigabytes are available for $2.99 per month, 75 gigabytes for $5.99 per month, or 125 gigabytes for $9.99 per month.
Features of the newly released iOS application, according to Verizon, include:
Keep your phone's content safe and secure in your own private cloud storage
Access your content when you need it, even on the go, on any compatible device, your computer or the web
Sync photos and videos from Verizon Cloud to your device, and then share that synched content with your friends and family
Stream music and access documents stored in Verizon Cloud on your phone
Backup content from your computer's hard drive to your Verizon Cloud using the downloadable computer app. You can then access that content on your mobile devices.