Apple purchased 9 companies since October, intends to pick up pace in 2013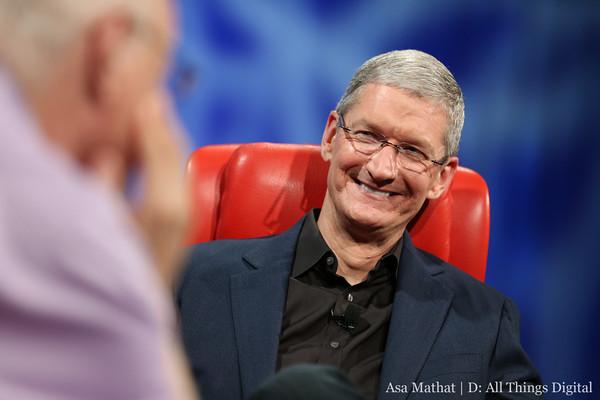 It was revealed on Tuesday that Apple has quietly made nine acquisitions since the start of the year, a rate outstripping 2012's pace of one company every 70 days.
According to Apple CEO Tim Cook, who was interviewed at AllThingsD's D11 conference on Tuesday, the Cupertino, Calif., company has made nine acquisitions in less than seven months, and is planning to pick up the pace as the year moves on.
"In the previous year, we were on a pace of acquiring a company every 70 days or so, so we'd acquire 6 or 7 companies in a year," Cook said. "This year we've already acquired 9 companies."
With May coming to a close, that leaves Apple acquisition rate at an incredible one purchase every 23 days. It is unclear what acquisitions were made, and Cook said Apple will announce the buys "only when [it has] to."
The company is not currently looking to make a "big purchase," but the chief executive said he is not opposed to such a move as long as it results in a great product.
On the note of connected services like Facebook, Cook said he has never felt like Apple needed a social network.
"We do some things that are social: iMessage, Game Center," he said. At last year's D10 conference, the Apple head announced that the now-defunct Ping social music service would soon be put out to pasture.
In January, Apple was rumored to have set its sights on Waze, the crowd-sourced navigation app reportedly being courted by Facebook and Google. Cook, however, said Apple made no such bid for the service.
Apple has a history of making strategic acquisitions, one of the most prominent being Siri in 2010. More recently, the company bought biometric security firm AuthenTec in July of 2012, sparking rumors that a future iPhone would include fingerprint identification tech.