Controversy brews around Apple's plans for new San Francisco store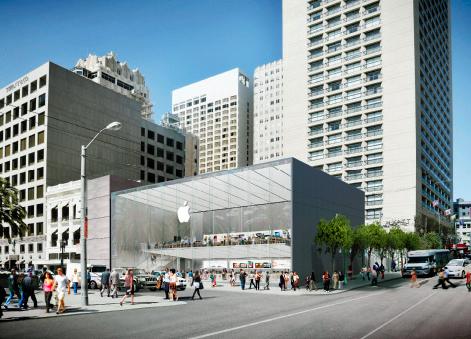 AppleInsider is supported by its audience and may earn commission as an Amazon Associate and affiliate partner on qualifying purchases. These affiliate partnerships do not influence our editorial content.
It's rare for Apple Stores to encounter much in the way of design criticism, but that's exactly what's happening in San Francisco, where Apple's proposed new flagship store is catching flak for both design and its impact on the area.
Apple revealed plans to move its flagship store from Stockton and Ellis to San Francisco's Union Square earlier this month. The new location will be 45 percent larger than the current flagship, with all of the same features.
The San Francisco Chronicle's urban design critic John King, though, published a critique of Apple's plans for the store, calling it "a box that would look at home in Anymall, U.S.A.
The proposed store was designed by Foster + Partners, a firm Apple began working with recently in order to tweak the look of its retail locations. The all-glass storefront in Foster's design is one of King's bigger hangups about the location, as it will see direct sun exposure for much of the day, while the side facing Stockton Street will simply be a windowless wall.
King's biggest complaint, though, appears to be the impact the store will have on its surroundings. The new store will significantly decrease the size of the public plaza behind it, and it will also require the removal of a popular fountain sculpture.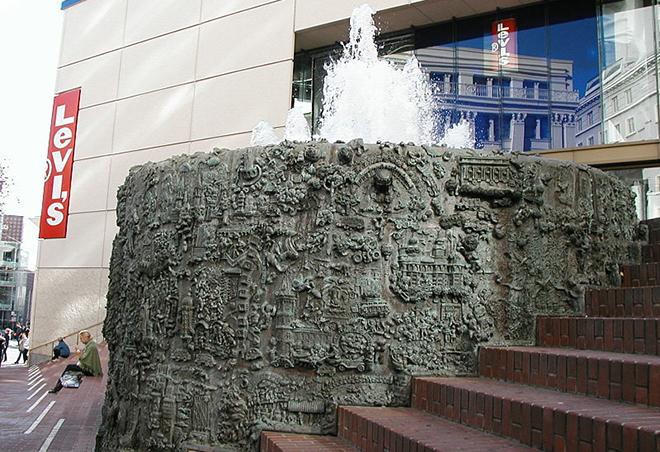 In place for 40 years, the bronze Ruth Asawa fountain was designed as the centerpiece of the existing Stockton Street plaza. It displays a map of San Francisco done in a stylized relief form.
The fountain, which King says "could exist nowhere else but here," is not visible in any of Apple's plans for its store, and King presumes that its absence means that the fountain will be removed.
Apple's plan was met with considerable enthusiasm by San Francisco's city planners, and King believes the plan will likely proceed without any significant redesigns.
Foster + Partners is the same firm that designed Apple's forthcoming "spaceship" campus. Apple in the past has worked with Bohlin Cywinski Jackson on its retail outlet designs.