BlackBerry Messenger not coming to iPhone, iPad June 27 [U]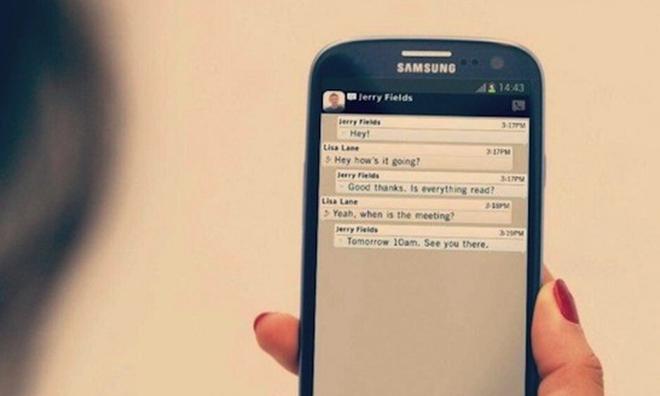 BlackBerry Messenger is still going cross-platform, but it won't be appearing on iOS and Android on June 27, contrary to a report published Thursday.
T-Mobile UK originally claimed in a tweet on Thursday that BlackBerry Messenger for iOS and Android would launch on June 27. But BlackBerry quickly issued a statement to say the date reported is inaccurate.
"We will communicate an update as soon as we have an availability date to share," BlackBerry said.
When it launches this summer, BBM is expected to be a free download, and it will be available for devices running at least iOS 6 or Android 4.0.
BlackBerry, formerly known as Research in Motion, announced plans to take BBM cross-platform in May, with CEO Thorsten Heins describing the move as a sign of confidence. Taking the service cross-platform could allow BlackBerry to potentially attract customers from the two competing platforms. More likely, it will allow the company to connect its existing customers to their contacts that do not have BlackBerry devices, potentially giving them a reason to stay with BlackBerry.
BlackBerry Messenger has been widely lauded as a solid and secure messaging system, and it was a point of pride for the company during its heyday. In the years since, though, a number of platform-specific and cross-platform apps and services have sprung up.
BBM, when it debuts on Apple's platform, will go up against not only Apple's iMessage service, which reproduces many of BBM's features as well as its security, but also third-party apps like WhatsApp. Also the social network Facebook has been pushing its Facebook Messenger service on both Android and iOS.
BBM will also have competition from a recently revamped Google service, Hangouts, which Google has used to tie together its disparate messaging services into a more cohesive single system.