Apple's 2013 Design Awards announced, 'Evernote' and 'Yahoo! Weather' among winners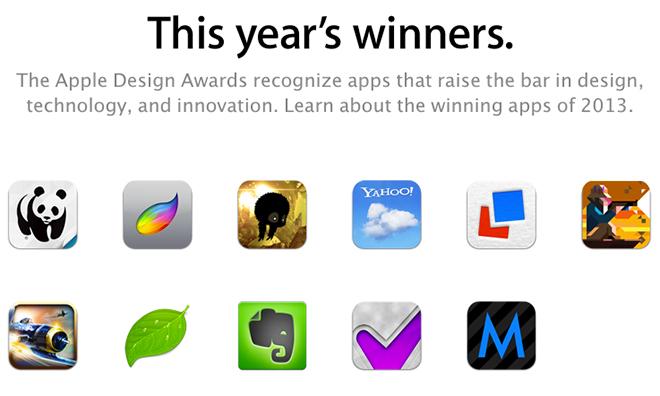 AppleInsider may earn an affiliate commission on purchases made through links on our site.
Coming hours after the WWDC keynote, the annual Apple Design Awards results were announced, with big names like Evernote and Yahoo! Weather being among the best apps on iOS and Mac OS X for 2013.
The awards, which were handed out at the Presidio Monday night, celebrated those iPhone, iPad and Mac apps released within the last year that demonstrated "technical excellence, innovation and outstanding design."
In all, 11 apps made the cut, including two submissions from student developers. In addition, this year also saw applications for student scholarships, with winners getting a free pass to attend WWDC in San Francisco. Entrants only had eight days to come up with an app that described their experience and backgrounds.
As for the student scholarship showcase, Apple featured three submissions: 17-year-old Louis Harboe's "My Adventure book," 19-year-old Bryan Keller's eponymous "Bryan Keller," and 13-year-old Puck Meerbug's "WWDC."