Robotics and AI firm Anki wants to bring video games to the real world with Anki Drive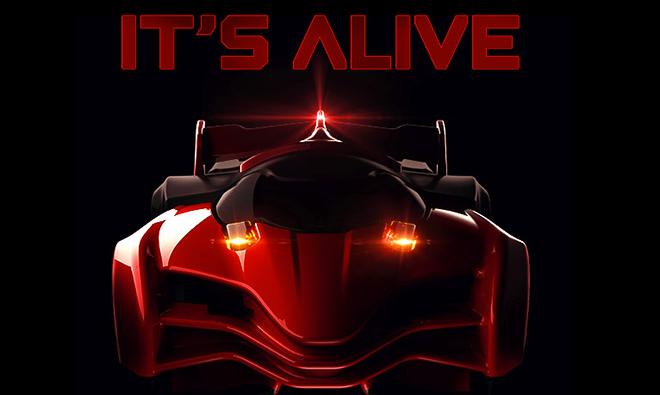 During Apple's WWDC 2013 keynote on Monday, artificial intelligence and robotics firm Anki showed off a toy/video game hybrid that leverages the power of iOS and Apple's mobile devices to run a number of small, autonomous cars around a track.
The demo, which took place near the start of Apple's keynote, involved four tiny remote control cars, each communicating with an iOS device over Bluetooth LE to drive around a miniature race track. While seemingly pedestrian, the small vehicles were actually driving themselves using technology called Anki Drive.
According to Anki cofounder and CEO Boris Sofman, the cars and the software driving them are the result of five years of research and development. While Sofman failed to go in-depth on the AI tech running on iOS, he did briefly describe the hardware.
The cars are crammed with sensors and, presumably, a processor capable of digesting data and executing decisions pertaining to speed, direction and more. By taking samples thousands of times each second, the cars are capable of zipping around the supplied track at impressively quick speeds.
Sofman said during the presentation that the cars react to their surroundings in real time, and showed off the capability by having one car zoom around the track faster than the other three, evading crashes and hugging corners as if choreographed. Adding another wrinkle to the demo, the three pace cars were reprogrammed on the fly to actively try and block the fast-moving fourth car.
The ensuing exchange played out like a game of cat and mouse, with the fourth "hero" car attempting to pass the other three without crashing. Finally, Sofman introduced a game element that was up to that point missing from the display: weapons. Although not "real," the iOS device "armed" the hero car with guns that shot the other three vehicles off the track. Nothing physical was fired, but the cars reacted as though they had been hit when passing by the fourth car's line-of-sight.
There was one point in the presentation where the cars had to be reset, but that didn't detract from the promise shown by the AI system once it got going.
The Anki Drive app is available now in the App Store as an introduction to the technology and forthcoming game. Once the cars are launched this fall, with an expected price somewhere around $200, the app will transform into a controller.